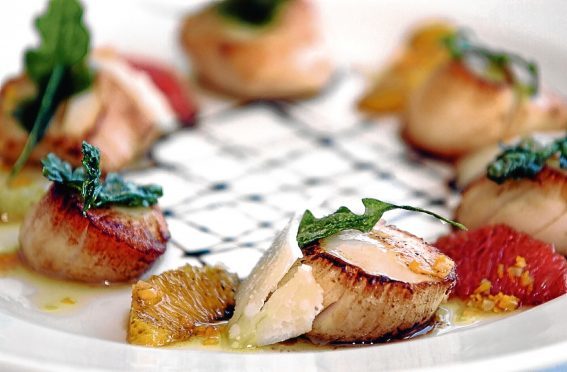 Managers of Shetland's inshore shellfish fleet and local scientists have accused marine conservation lobbyists of making false allegations about the sustainability of king scallops from the islands.
Shetland Shellfish Management Organisation (SSMO) and NAFC Marine Centre UHI were responding to a challenge to the proposed re-certification of scallop dredging near to the islands.
Conservation campaign group Open Seas is against scallop dredging, calling it "one of the UK's most damaging forms of fishing", unless there is proof it is not harming seabed habitats.
But SSMO and NAFC scientists said the organisation was trying to derail the re-accreditation process being undertaken by the Marine Stewardship Council (MSC) in what amounted to a "smear campaign".
They also highlighted "factual errors" about Shetland shellfish published on the Open Seas website, including a claim the stock of scallops has almost halved in size since MSC status was first attained in 2012.
SSMO chairman Ian Walterson said: "We have a very well-managed and sustainable scallop fishery in Shetland because fishermen, scientists and government have worked together to make and keep it that way. To attain MSC status five years ago we had to provide a huge amount of information that was fully audited – a process we have repeated for the re-accreditation.
"Open Seas has resorted to a series of incorrect assertions utterly devoid of supporting evidence. They must correct these now and apologise to fishermen whose livelihoods they seem intent on destroying for no good reason."