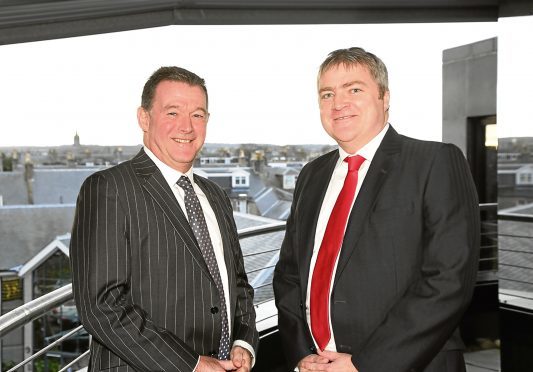 Scottish law firm Stronachs announced a change of managing partner yesterday.
David Rennie, who has been in the role for the past 15 years, has stepped aside to become the Aberdeen-based practice's first chairman.
Taking over as managing partner is Neil Forbes, who has been a partner with Stronachs since 2001 and worked for the firm since 1993.
He will continue to head up the corporate team, as well as steering the overall direction of the firm in his new role.
Mr Rennie said: "In my 15 years as managing partner the firm has continued to build its client base and reputation as a leading independent law firm in the north and north-east with in-depth sector knowledge and legal expertise that rivals any of the larger, national and international firms.
"We recently relocated to new premises in Albyn Place and, with the successful completion of this move, it seemed like the right time for me to hand over the reins to Neil. I have every confidence that he will lead our team to even greater success in the future." Mr Rennie will continue with client work, while also devoting time to business development and mentoring the next generation of lawyers. Stronachs now has 19 partners, with around 90 lawyers and support staff between offices in Aberdeen and Inverness.