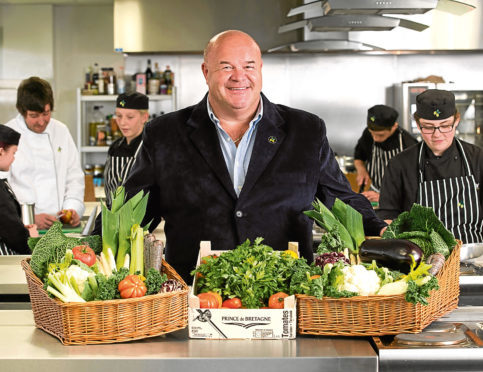 International expansion and a key new investor have put Entier "in a strong position", the award-winning north-east catering services company said yesterday.
Entier, which employs about 830 people globally, will celebrate its 10th anniversary later this year.
A spokesman for the Westhill-based business said its 2017/18 trading year had got off to a good start, with the firm also poised to benefit from new opportunities overseas. "We are delighted with where we are at the moment," he said, adding: "We've seen good growth in our international business since the start of the year, and feel we are in a strong position going forward."
He was speaking after accounts from Companies House showed Entier's pre-tax profits fell to £1.3million during the 12 months to September 30, 2017, from £1.5million previously, due to the inevitable impact of the north-east economic downturn.
But turnover surged to £49.34million in the latest period, from £44.87million previously, as the company spread its wings internationally.
Entier – set up by in 2008 by directors Colin Henry and Scott Jackson, and now led by chief executive Peter Bruce – currently operates in 23 countries.
Its Trinidad branch secured a valuable new contract with BP and long-term deals with existing clients during 2016/17, boosting an already strong reputation for overseas growth that earned the company a Queen's Award for Enterprise for international trade in 2016.
Entier's Remote Sites Global division has recently identified a partner for planned expansion in the Middle East, while the group's Perthshire-based Wild Thyme business – an events catering company acquired in October 2016 – is expected to "provide additional value throughout the current year".
Last November, a new technical services division was launched to provide equipment procurement and maintenance services.
Another major development during the last trading year saw the Business Growth Fund (BGF) invest £6.5million in Entier's future, with the figure including £2million of new debt funding.
The remaining £4.5million was used to snap up shares in the business, making BGF Entier's largest investor.