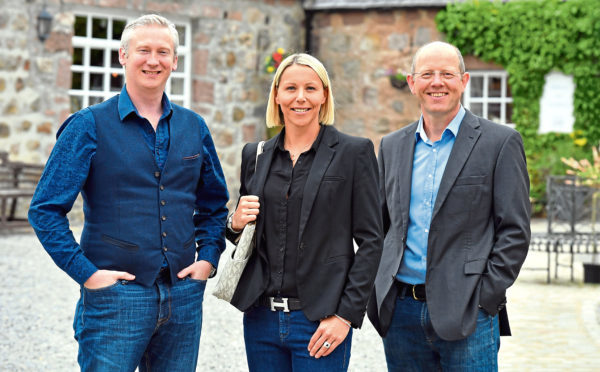 It was former oilfield services executive Nick Beeson who finally got to the crux of what it takes to be a successful entrepreneur over lunch at Milton Brasserie at Milton of Crathes, near Banchory.
Mr Beeson, Elevator operations director Andrew Burnett, fitness entrepreneur Lee Donald and I had been discussing some of the key attributes and driving forces in the psychological make-up of true business leaders.
The conversation flowed, accompanied by some super food, but it was not until we were about to leave that Mr Beeson hit on the word that had somehow escaped us – resilience.
It is a quality you'll find in most entrepreneurs; in those people who have overcome every challenge ever put before them to scale the dizziest heights of business.
Very few of the UK's best-known entrepreneurs have managed to reach the top without triumphing over adversity along the way.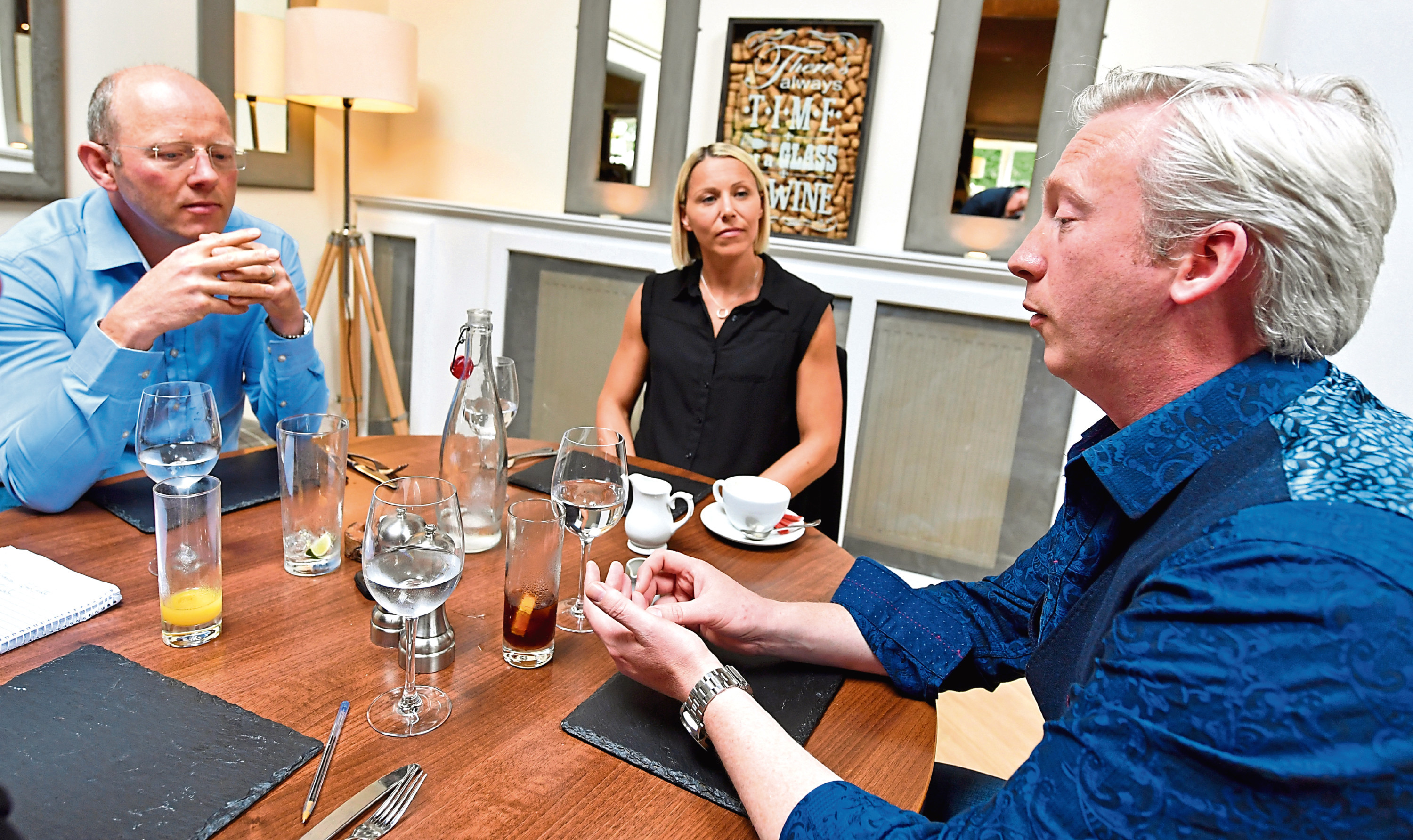 Tales abound of people taking a second mortgage on their home in order to finance some investment opportunity or other, only to go on and create a name for themselves – and usually considerable fortunes – in business.
But it obviously takes far more than resilience alone and my lunch guests themselves showed some of the characteristics seemingly built into entrepreneurial DNA.
Ms Donald's extremely healthy-looking exterior is accompanied by an equally well-honed inner drive to succeed.
The "female fat loss specialist and mum" conquered an eating disorder, depression and an "unhealthy relationship" with alcohol to turn her life around. Challenges don't come much bigger than that.
She now boasts qualifications and a string of accolades for her Aberdeen-based venture, Lee Donald Personal Training (LDPT), including the recently-won best fitness business gong at Scotland's National Business Awards.
LDPT offers personalised fitness plans, classes and a range of online support for people who simply want to get healthier without them necessarily having to go to a gym.
Business growth has created an entirely new set of problems, Ms Donald said, adding: "I've a two-year-old daughter and it's very difficult to get the work-life balance right."
She is also heading towards a dilemma experienced by most entrepreneurs at some point – how do you trust others enough to work alongside you on expanding the business you have put your heart and soul into?
"That's a hard one," the former watersports instructor said, adding that for now she is focused on making sure her business meets the exceptionally high standards she has set for it.
Mr Beeson had a long career and top jobs in the oil and gas industry until its recent downturn.
He is now commercial director of innovative Aberdeen company EBar Initiatives, which has invented technology for dispensing drinks faster – a boon for venues where long queues at the bar are the norm.
Mr Beeson said it was important for those in the business fast lane to remember why they were doing it.
The well-travelled businessman added: "Work is really important but you have to balance it.
"You have to ask who you are being an entrepreneur for if your family and staff hardly ever see you.
"They won't thank you for jetting off around the world all the time."
The entrepreneurial spark for EBar Initiatives came on an MBA course at Robert Gordon University, where Mr Beeson and Sam Pettipher, the company's managing director, came up with a problem and then the solution.
Earlier this month, Scottish Edge competition winner EBar secured funding of £300,000 to further help the cause of dramatically improving the customer experience at music and sports events.
Mr Pettipher's seed of an idea to speed up pint-pulling is the stuff entrepreneurial dreams are made of.
The trick is to capture the inspirational moment and run with it.
Aberdeen-based Elevator – a social enterprise dedicated to supporting start-ups and helping them on the next stage of their journey – has seen plenty of budding entrepreneurs, including the EBar duo, going through its Accelerator programme.
Mr Burnett, who has responsibility for Business Gateway teams and advisory and training services across Aberdeen, Aberdeenshire and Tayside, said a dogged determination to succeed was a common theme among clients.
Marrying their "great ideas" to a sense of financial discipline and a better awareness of potential opportunities is key to helping them achieve their dreams, he added.
"The more businesses we can help to start up the better," he said, adding the support network in Scotland was strong and a growing number of would-be entrepreneurs – particularly younger people – were starting out with exactly the right mindset.
A growing number are also women and my trio of lunch guests agreed this can only be good for gender parity in Scottish business life.
Mr Burnett said the overall aim for any organisation helping business start-ups must be to embed an entrepreneurial culture into Scottish society, and support the work now going on in schools, colleges and universities towards that end.
Entrepreneurship-building in Scotland still "feels a little bit mechanical, a little bit forced just now", he said, adding: "It has not yet been completely embedded into our culture.
"If you look at maybe America, that would be a bit different.
"It would be much more aspirational to be an entrepreneur and to run your own business."
The north-east has the highest start-up rate in Scotland and Mr Burnett suggested this was no coincidence.
He said: "There have been a lot of changes in the energy sector.
"People who have been made redundant or faced the threat of redundancy have many of the ingredients to potentially create a fantastic business.
"They may have an idea or the contacts needed to get a new business off the ground, but not necessarily the means to implement it.
"If we can get a few individuals with an idea and the best methods, and mix them together, it is perfect from an economic development perspective."
The recent oil and gas industry downturn also created "lots of good opportunities for people to think 'what else?'," he said.
A winning mentality and "wanting to change the world" cropped up in the conversation as valuable requisites for entrepreneurship, before Mr Beeson reminded us of their typical resilience in overcoming every obstacle.
You have to ask who you are being an entrepreneur for if your family and staff hardly ever see you