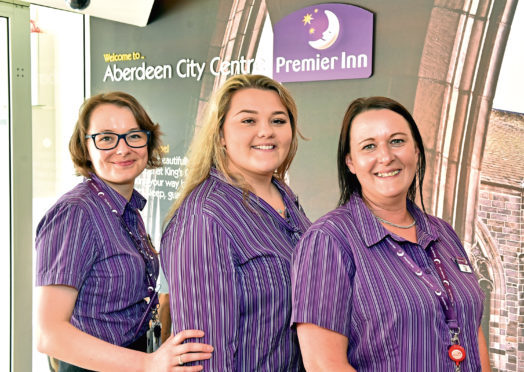 An Aberdeen Premier Inn has been named one of the UK's most women-friendly hotels.
The West North Street hotel is the only one from Scotland among eight finalists in this year's Solo competition, run by travel management company Redfern. Four of the eight are in central London.
Launched last year, Solo was introduced by Redfern to track hotels across the UK which cater for women business travellers and go the extra mile to please them, particularly on security and comfort.
A total of 79 hotels were nominated by 94 women travellers through Redfern's website and these were whittled down to a final shortlist based on the scores and feedback given.
Undercover guests have visited each of the finalists to check on their levels of security, customer service and recognition of lone travellers, as well as facilities to make women guests feel more comfortable and secure. The winning hotel will be announced in July.
Redfern head of account management Louise Hutchinson-Chambers said: "Hotels have made significant inroads in meeting the needs of women business travellers.
"But more can be done, and that's why we introduced Solo – to shine a light on hotels already making changes to ensure women feel safe and comfortable during their stay."