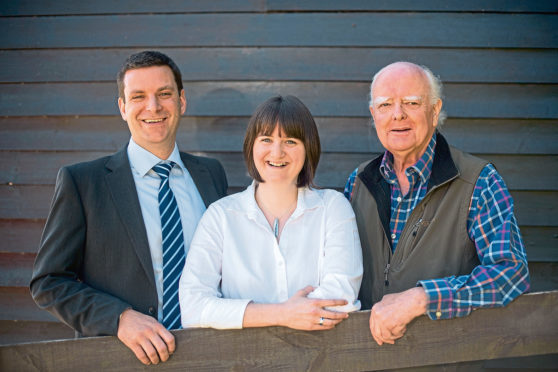 North-east accountancy firm James Milne has snapped up two smaller rivals.
Milne, which has branches in Aberdeen, Inverurie and Banchory, said yesterday it had acquired Williamsons Chartered Accountants in Banchory and Tax U Save in Turriff.
Both deals were completed for undisclosed sums and prompted by retirements.
Williamsons was sold by Mike Williamson, whose four employees are being retained.
Julia Winsey, who ran Tax U Save as a sole trader from her home in Turriff, has retired after more than 50 years in accountancy.
Milne now has an extra 300 clients, with the firm's Innverurie office looking after customers who were with Tax U Save.
Williamsons' client base will be served by Milne partner Richard Christie and his team in the new owner's Banchory office.
Mr Christie said: "We are delighted to have been approached by these firms who saw James Milne as a good fit for their clients.
"The opportunity to acquire Williamsons Chartered Accountants was not to be missed as it consolidates our presence in Banchory as well as the wider Deeside area.
"Similarly, the acquisition of Tax U Save Limited in Turriff was an attractive proposition for us.
"The new intake of clients from both firms provides an additional boost to our business."
He added: "We've had a very successful 12 months in terms of growth.
"The team has done an excellent job working with new and existing clients to provide a range of accountancy and taxation services across the north-east of Scotland and beyond."
Mr Williamson, who formed Williamsons in 1985 said, "I am handing onto James Milne Chartered Accountants who I'm sure will enjoy working with our clients as much as I have, and I wish them every success in the future."
Ms Winsey said: "On taking the decision to retire, I was offered several options to take over my business.
"It was very important to me that my clients' needs would be looked after, and the transition was straightforward.
"I chose James Milne because of their personal, quality-driven approach.
"They are an approachable, well-run company business who truly have their clients' best interests at heart."
Established in 1888, Milne has 30 staff and partners across its branch network."