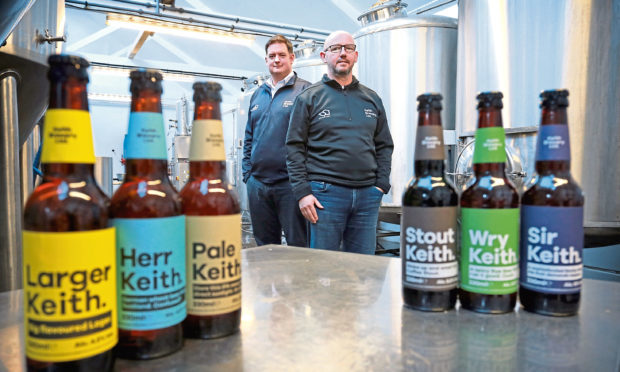 Two Speyside breweries have announced their merger and named a chief executive for the enlarged business.
Keith Brewery and Spey Valley Brewery will continue to produce their own beers and keep their own premises, identity and branding, but they will look to share expenditure wherever possible.
A spokesman for the two beer-makers, whose award-winning brews include Stout Keith and David's Noth So Bitter, said Keith Brewery had "technically purchased" nearby Spey Valley Brewery. Financial details were not disclosed.
The breweries are now part of Keith Brewery Holdings but this will change to a "more neutral" name.
Tony Schofield, formerly of Pernod Ricard, is to lead the enlarged business as group chief executive.
There are also plans to look at the potential for acquiring other breweries across Scotland.
Keith Brewery director Andrew Chapman said: "With the two breweries only five miles apart, the merger seems an obvious solution to reduce the duplication of costs across various departments in both businesses.
"There were a lot of synergies across both companies and it is hoped both breweries can provide missing pieces of the puzzle to each other, such as staffing, bottling and kegging facilities, storage and logistics."
Spey Valley Brewery founder David MacDonald added: "There has been a great relationship between the two breweries for many years and this move formalises that. It allows both to take advantage of cross-selling opportunities with existing customers and gives us time to work on developing new business that would have been difficult to achieve independently."