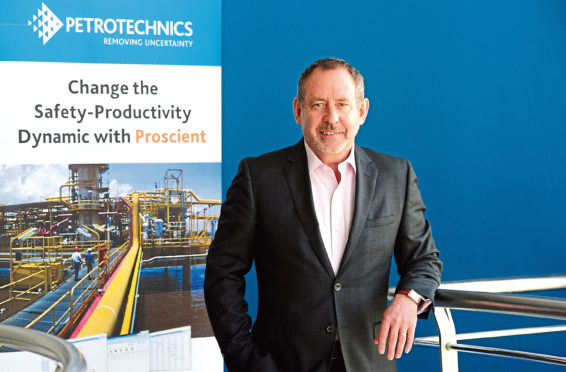 Scottish technology firm Petrotechnics is now under US ownership following its sale by shareholders including chief executive Phil Murray and the Business Growth Fund (BGF).
The Aberdeen-based company has been acquired by Chicago-based risk management software and information services company Sphera.
Financial terms of the deal were undisclosed at the request of Sphera's owner, San Francisco-based private equity investor Genstar Capital.
Petrotechnics, which employs about 80 people, turned over £7.1 million during the 12 months to March 31 2018. This was up from £6.5m the year before.
Pre-tax losses at the firm narrowed to £3.6m – from £6.9m – as it emerged stronger from a downturn in core market oil and gas.
Mr Murray owned about 55% of the business and BGF around 35%.
Sphera president and chief executive Paul Marushka said the US group had faced a choice of either buying in or building the type of products and services Petrotechnics is renowned for globally.
He added: "We'd been watching Petrotechnics and what it was doing for about two and a half years, and concluded that it was best to buy.
"Petrotechnics had superior technology, a strong management team and an impressive customer base. Taking the software solutions they have developed and coupling these with our own was the perfect combination."
Petrotechnics specialises in software to improve frontline operational performance and risk management in hazardous industries.
In recent years it has diversified into new markets such as rail.
Mr Murray, who is staying on for the time being to help with the transition, said the company's acquisition by Sphera would help it continue on this path.
Mr Marushka said the group is considering roles for "various individuals" at the Aberdeen firm, while the Petrotechnics name had "market value" and would stay.