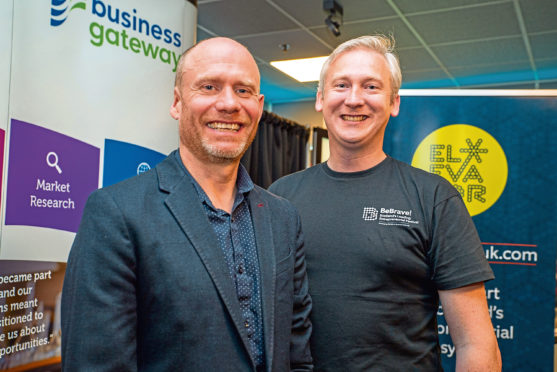 Dozens of budding entrepreneurs descended on Pittodrie Stadium in Aberdeen yesterday for the first festival of its kind aimed at inspiring business leaders of tomorrow.
BeBrave! – powered by Elevator and Business Gateway – was a celebration of entrepreneurial and intrapreneurial spirit, which brought together leading support organisations, inspirational speakers and industry players to support those looking to start, grow or build their business.
Jamie Andrew, quadruple amputee mountaineer, opened the event with a talk which broke down the myth that successful entrepreneurs are either lucky or enjoy some unfair advantages.
Reality TV star Steve Mitchell – who is creating Scotland's first buffalo mozzarella – also took to the stage to inspire the audience and prove that anyone with a strong passion and goal can turn it into a reality.
Andrew Burnett, operations manager at Elevator and Business Gateway, said: "We are thrilled to celebrate the very successful debut of our BeBrave! festival. It is essential to nurture Scotland's home-grown talent."