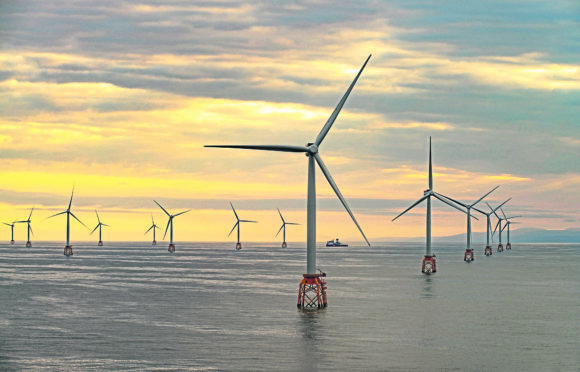 Mammoth Highland offshore wind farms are footing a bill of around £20 million more per year than English projects to connect to the grid, according to the builder of what will be Scotland's biggest wind venture.
The levied regime in the UK, called transmission charging and set up by the energy regulator Ofgem, is understood to be a major disadvantage to projects in the windiest regions of Scotland – with a £20m per year price tag that could rise to £30m by 2025.
Adam Morrison, project director of the planned Moray West Offshore Wind Farm, said the situation might result in a "drying up" of Highland wind farm developments.
He said: "We quite simply don't want Scottish projects and the existing regime to discourage the building of renewable generation where best wind resource exists, it's as straightforward as that.
"There's a short period in which this could be changed, so there's huge urgency about this so that Scottish projects aren't left behind."
An Ofgem spokeswoman said the charges were "are a reasonable way to allocate these costs".
Adding that "ultimately, it would be for government to decide if changes should be made to existing arrangements".