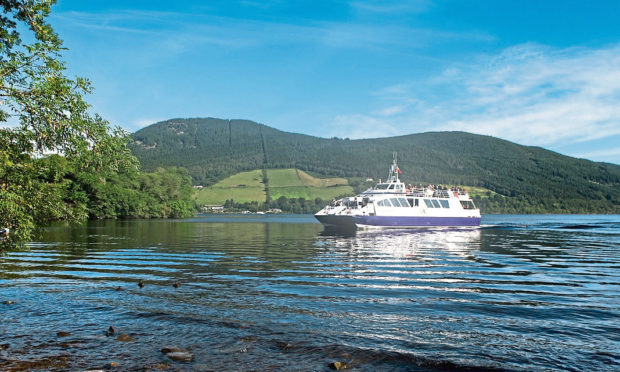 Cruise company Loch Ness by Jacobite carried sightseers from 89 different countries on the world-famous Highland waters as it sailed to a record annual passenger total of more than 325,000 during 2019.
Owner Freda Newton yesterday hailed the figure, around 10,000 up on the previous 12 months, as an "extremely encouraging" indication of the area's continuing global appeal as a holiday destination.
Jacobite's numbers were boosted by an increase in passengers in the last quarter of 2019 after it introduced an extended winter sailings timetable.
The firm also increased its capacity, with the launch of a fourth vessel, the 200-seat Jacobite Maverick catamaran, during the year.
A sister company, the £2.5 million An Talla cafe and retail destination at Dochgarroch Lock, near Inverness, opened last summer.
Ms Newton, managing director of both companies, said: "We're thrilled to have enjoyed another record-breaking year at Loch Ness by Jacobite, welcoming more people aboard than ever before.
"The figures are extremely encouraging and indicate that the Highlands remain an attractive holiday destination for visitors from near and far.
"We've heavily invested in modern infrastructure both dockside and in our fleet of vessels, as well as with the opening of An Talla to allow us to continue to support this demand into the future. We've got a hugely positive outlook and this investment will help us continue to provide the high-quality service which the region is renowned for worldwide.
"It will also help meet the ambitious goals laid out in the Tourism Scotland 2020 strategy."
Last year Jacobite invested in Mandarin language lessons for employees to improve its customer service for increasing numbers of Chinese tourists.
The company said its cruises also proved popular with visitors from the US, Germany and Spain, as well as British holidaymakers.
It added that, since opening, An Talla had served 20,500 breakfasts.
Monster achievement for former coach company executive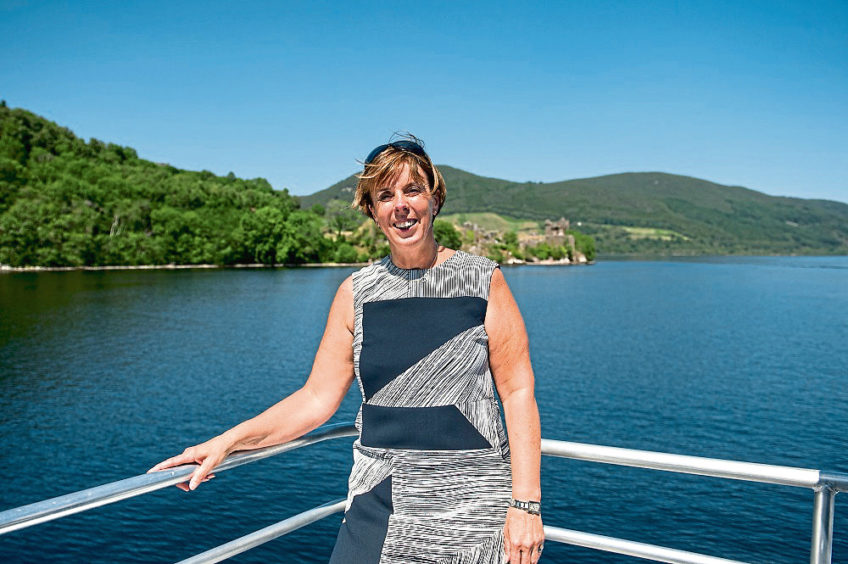 The growth of Loch Ness by Jacobite's passenger numbers over the 18 years Freda Newton has been at the company's helm represents a monster achievement.
When the Dingwall-born former coach company executive bought Jacobite Cruises in 2002, the 27-year-old firm, which operated on a seasonal basis, was carrying about 35,000 visitors a year.
Targeting bigger tour groups, the firm's former fleet, apart from its 53-year-old flagship the Jacobite Queen which has plied the loch since 1987, was retired and replaced with new catamarans by 2010.
Along with the change of company name, Jacobite launched "all-in-one coach, boat and visit" tours offering tourists opportunities for more than just a Nessie-spotting cruise.
A business studies graduate from Napier College in Edinburgh, Ms Newton was a director of Highland firm Rapsons Coaches from 1991 to 1997. In 1996 she was seconded to National Express Group as general manager for Highland Country Buses and was then made managing director of Scottish Citylink Coaches.
She returned north after the sale of Scottish Citylink in 1998 to become managing director of Rapsons. After overseeing its expansion, she left the group in 2001.
Ms Newton, a member of the board of Highlands and Islands Enterprise, was made an MBE in 2016 for services to economic and community development.
At the launch of her An Talla cafe and retail outlet last year, she described the development as a "labour of love".