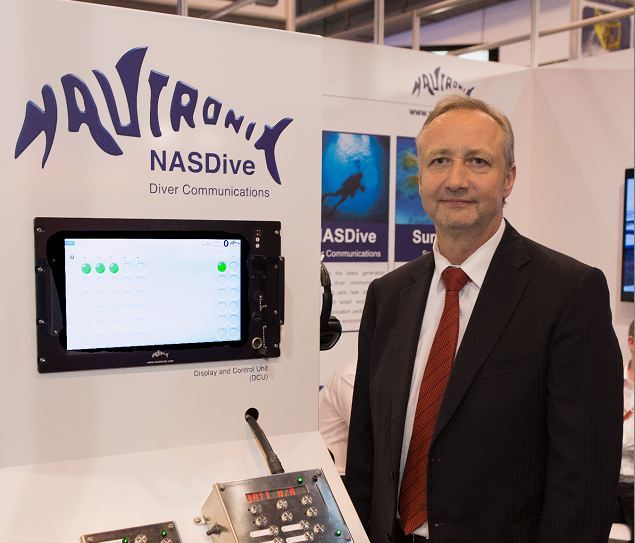 The Swedish Navy is to use new technology developed by a north-east firm.
Nautronix's NASDive system – which unscrambles the high-pitched voices of deep sea divers – is going to be installed on-board submarine rescue vessel, the MV Belos.
Technical divers working in the offshore oil and gas industry need to communicate clearly with the diving bell, vessel and each other as they carry out maintenance and inspections at huge water depths.
One of the problems faced by commercial divers is that their speech becomes less intelligible the deeper they go.
This is due to the increased helium content of their gas mixture to compensate for the effects of high pressure.
The gas changes the voice sound produced within the mouth, giving the diver a high-pitched, difficult-to-interpret voice.
"Breathing the gas makes people speak like Donald Duck, so it's not intelligible," said Mark Patterson, chief executive of Nautronix.
"What we do is take that speech, digitise it and make it easy to understand – all in real time".
NASDive is said to have the latest and most advanced helium speech unscrambler available.
The MV Belos provides support for the Swedish Navy, and is fitted with hyperbaric chambers to facilitate rescue of submariners in the event of an incident.
It was recently on an exercise with the NATO Submarine Rescue system.
Following that exercise GDA upgraded the chamber system upgrade took place, and included a full upgrade of the chamber communications system to NASDive.
Mr Patterson added: "We are delighted to have supplied NASDive to GDA for the Swedish Navy and it is a significant order for Nautronix.
"We have recently focussed on the development of NASDive and invested £1million to refresh our diver communications product line which shows our commitment to the product and for the Swedish Navy to be using the system on one of their vessels is a testament to the advantages it offers to divers."