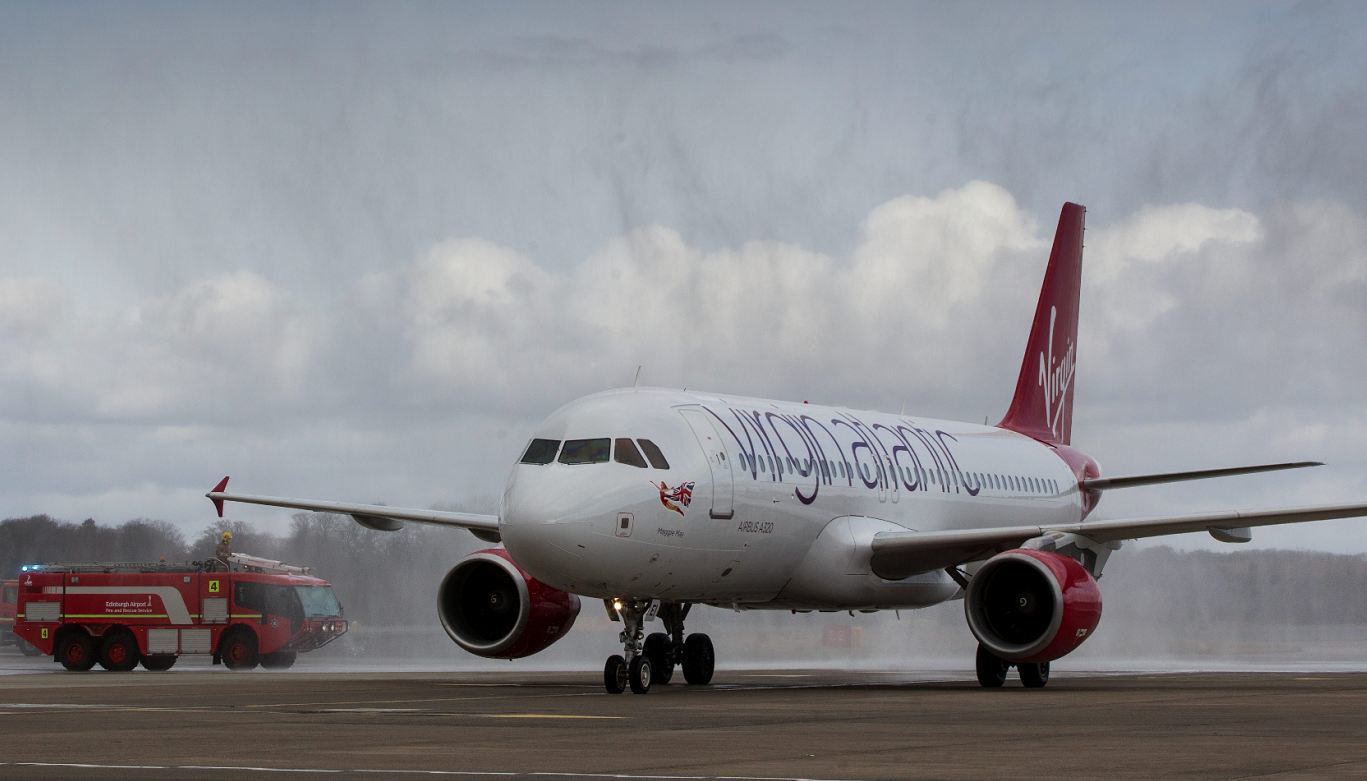 Vital flights between Aberdeen and Heathrow Airport could be under threat amid fears Virgin is to axe its Little Red service after just 18 months.
The firm's domestic airline – which set up the services last year to take on British Airways – has been flying planes which on average were less 40% full over the past 12 months.
It hoped to feed passengers from the north of Scotland into Virgin Atlantic's long-haul network from Heathrow – but the spin-off operation has been the subject of intense speculation over its performance.
Last night, Virgin remained tight-lipped about reports that an internal review had recommended Little Red be closed.
However, north-east business leaders warned cutting the service would be a huge blow for the region's economy.
Sir Richard Branson launched Little Red last March saying: "We will stop British Airways from dominating routes and driving higher prices."
It began with flights from three cities – Manchester, Edinburgh and Aberdeen – and took over landing slots BA was forced to relinquish under EU law when it took over BMI.
But aviation sources claim that a review led by Craig Kreeger, Virgin's chief executive, will reshape the network in the coming months.
Peter Argyle, chairman of Aberdeenshire Council's infrastructure services committee and head of the region's Nestrans transport group, said the withdrawal of the Aberdeen flights would be a huge blow for the north-east.
Sir Malcolm Bruce, who helped Virgin secure the Aberdeen-Heathrow slots, said that if the airlines did pull the plug, it was "crucial" that the Aberdeen-Heathrow slots be protected.
The Gordon MP said: "The fight we now have is to protect the slots – because once they are gone, they are very difficult to get back.
"The north-east needs all of these links to London, but sometimes these flights are not full. At the end of the day, we are dealing with commercial airlines."
Data collated by the UK regulator, the Civil Aviation Authority, confirmed that Little Red has faced poor ticket sales in its launch year.
Its load factor – indicating how many seats flown were actually occupied – was just 37.6% in 2013, the lowest in the industry.
Asked about Little Red's future, Virgin said: "We look at Little Red through the same lens as the rest of the business – it must deliver on performance, potential or strategic contribution.
"Little Red is still in its growth phase, so it is too early to comment on these criteria."