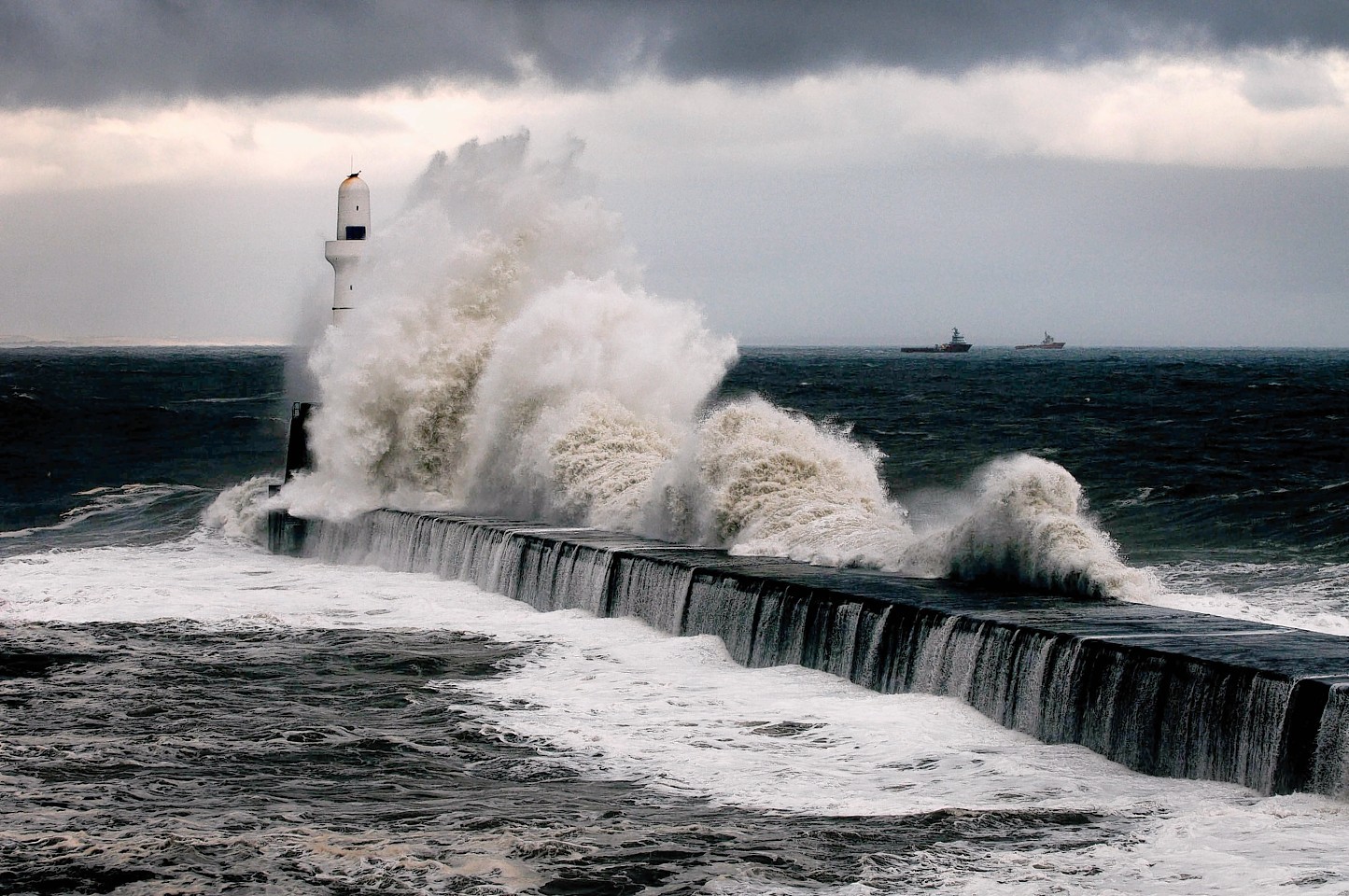 Waste-management giant Augean said yesterday its energy service arm had weathered the storm of the worst North Sea storms in more than 30 years to deliver improved profits.
Aberdeen-based Augean North Sea Services (ANSS) is a joint venture between London-listed Augean and Scomi Oiltools.
It was launched two years ago to serve the North Sea oil and gas industry, and currently employs nearly 100 people.
Augean invested £3.05million in its 70% stake, which included a £1million loan for Scomi to repay existing debt.
Posting a big jump in profits for the six months to June 30 yesterday, Augean said ANSS suffered a slow first quarter as North Sea drilling activity was curtailed by stormy weather.
"The most prolonged period of (sea) swell in recent years" led to limited opportunities for oil and gas waste management, both offshore and onshore, the Yorkshire group added.
Augean chief executive Stewart Davies told the Press and Journal he hoped not to see a repeat of winter 2013/14 sea conditions described by the Met Office as the worst in more than 30 years.
He added "It was a very quiet quarter but we are fully back on track."
A strong recovery in the second quarter boosted first half revenue at ANSS by 38% to £5.8million.
Operating profits before on-offs were up by £100,000 to £300,000.
Augean said ANSS invested £400,000 in maintenance and development projects during the period, which included work on its recently acquired site at Blackdog, Aberdeen.
It added: "Having recovered from the slow start, the business is trading in line with its plan for the year and continues to pursue development opportunities."
Mr Davies, who is on the board of industry body Decom North Sea, told the P&J decommissioning work was expected to generate new business for Augean in future.
ANSS now has five sites in Aberdeen and one in Shetland.
Its first half contribution helped Augean to a 50% rise in first half adjusted pre-tax profits from continuing business, to £2.4million.
Including discontinued operations, adjusted pre-tax profits more than doubled to £2.2million on revenue that was up by 7% at £24.9million
Mr Davies said: "The results reflect progress in the delivery of the group's new strategy, with revenue growth in each of the five divisions.
"Development of our service-led approach is winning customer support in radioactive waste
services, integrated services and Augean North Sea Services, underpinning their sales growth plans.
"Increased market activity has provided opportunities for the energy and construction division to strengthen its
pipeline, offsetting the slower than expected margin improvements in the industry and infrastructure division.
"We continue to prioritise potential growth opportunities and look forward to providing shareholders with an update in due course."
Last winter's exceptionally high tides coupled with strong winds and heavy rain brought flooding and travel chaos to much of Scotland.