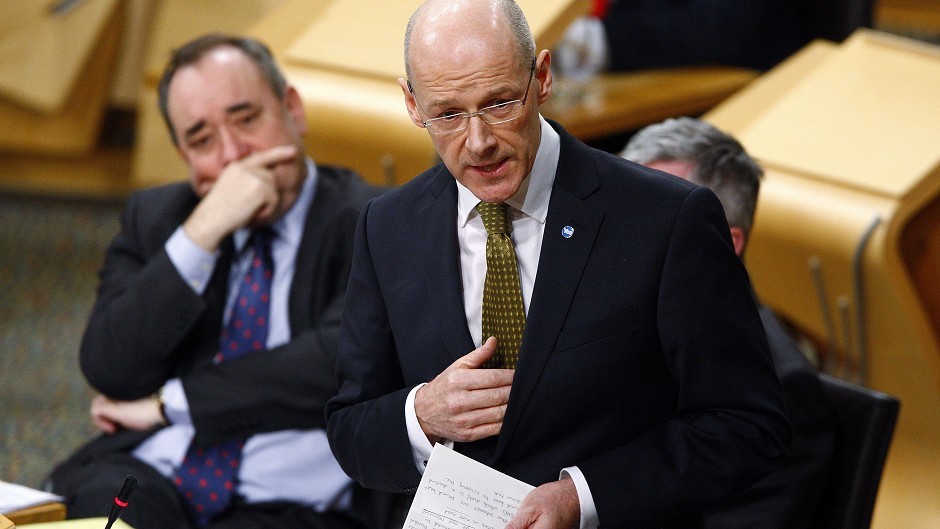 Economic growth in the private sector slowed last month, a survey has indicated.
Output growth eased from the "robust" pace seen in August and was the slowest in 18 months, according to the latest Bank of Scotland PMI report.
The rate of job creation, meanwhile, remained steady and employment increased.
The monthly report measuring changes in combined manufacturing and services output showed services activity continued to grow but at a reduced pace, while goods production fell.
New export orders at manufacturers also fell for the third month in a row.
Bank of Scotland said a "subdued trend in new business" associated with uncertainty over the independence referendum was a factor behind the slowdown.
Chief economist Donald MacRae said: "The private sector of the Scottish economy recorded a slowdown in the rate of growth in September, with the PMI indicating continuing growth but at a reduced rate.
"Manufacturers showed a fall in new orders while financial services saw a slowdown in the rate of growth of new business aggravated by the uncertainty created by the referendum.
"Despite this slower increase in business activity, employment increased in both the manufacturing and services sectors, indicating continuing confidence for the future and the prospect of a rebound in activity in October."
The report compiled by Markit is based on data from questionnaires sent to around 600 private manufacturing and service sector companies.
Finance Secretary John Swinney said: "This latest PMI report highlights continued growth in service sector activity and job creation, with service sector firms reporting that they are expanding their workforce in anticipation of future growth.
"However, the PMI also reported that, just as we saw in the UK manufacturing PMI earlier this month, conditions are challenging in the Scottish manufacturing sector, with domestic and export orders down in September. This highlights that there is no room for complacency as the economic recovery progresses, and emphasises the need for continued investment in order to drive sustainable economic growth.
"The latest budget for Scotland outlines the Scottish Government's commitment to growing our economy, for example through our £4.5 billion of infrastructure investment in 2015-16 and support for businesses by continuing to deliver the most competitive business tax environment in the UK."
Scottish Secretary Alistair Carmichael said: "It is good to see employment has risen for the 22nd straight month and private sector economic growth is continuing.
"The fall in export levels and the on-going problems in the Eurozone show challenges remain. This Government has taken difficult decisions and as a result the UK economy is outperforming the rest of the G7. We will continue to work to ensure this economic growth provides opportunities for Scottish businesses."