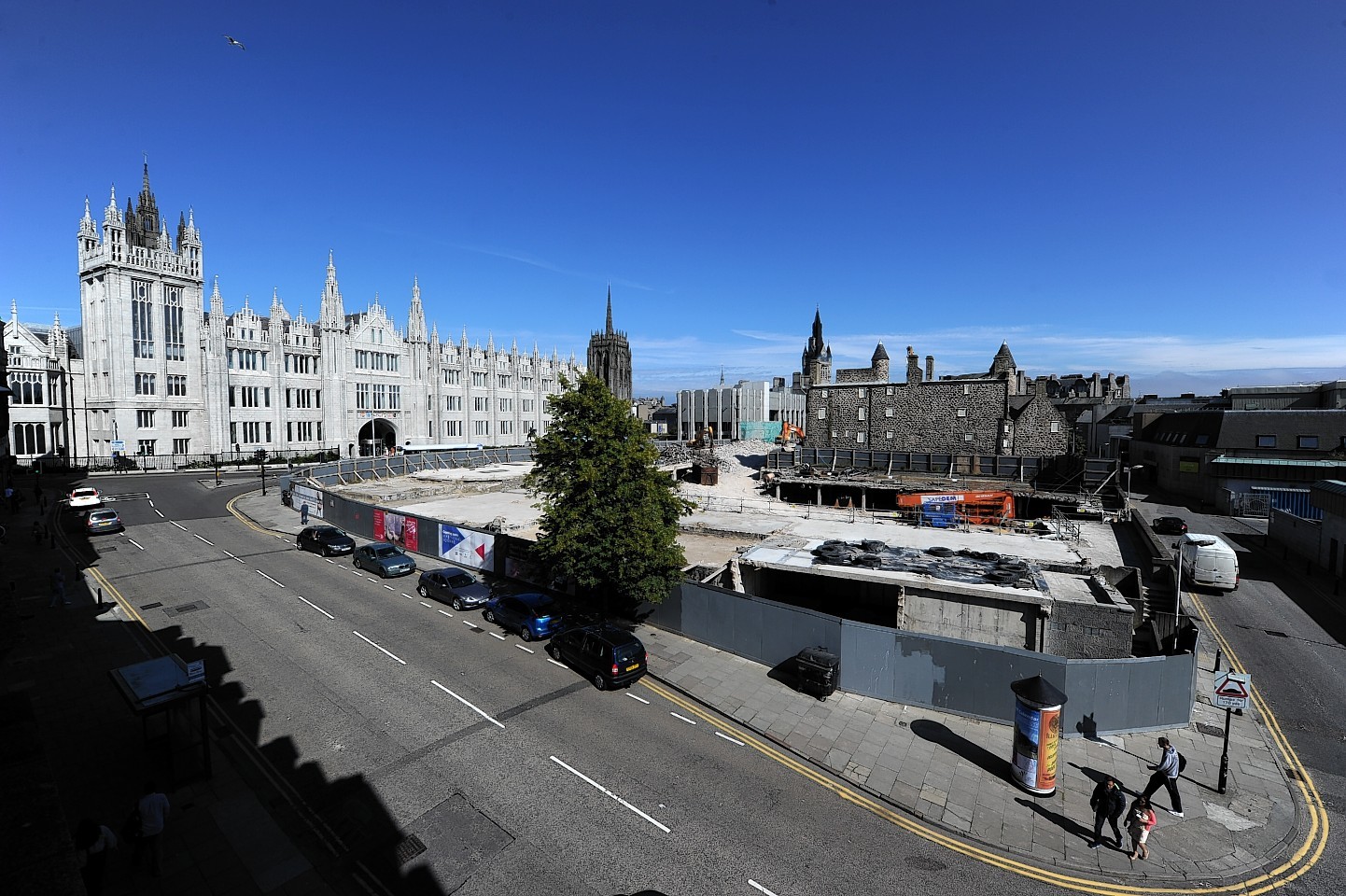 Council leaders in Aberdeen have called for action to tackle an increasing problem with business rates "avoidance" as it emerged more than £4million will go uncollected this year.
High street retailers including discount stores on Union Street are among companies that have not paid non-domestic rates (NDR) in recent years.
Rates collected from about 8,500 companies in the city go initially to the Scottish Government, but funds are re-distributed to the local authority to help pay for services such as schools, road improvements and rubbish collections.
Last night, city finance convener Willie Young said some of the offending companies remain "active" in the city but are contributing "nothing" in terms of revenue.
The Labour councillor argued the scale of the problem needs to be "fully investigated" at a national level.
The Scottish Government said it was committed to tackling avoidance, but did not want to unfairly penalise people who "genuinely" could not afford to pay.
Aberdeen City Council has estimated £190million is due in non-domestic rates for 2014/15. Officials expect to recover 97-98% of that, but that will still leave several million outstanding.
The local authority has written off nearly £5million in rates in the last five years, including £1.6million in 2013/14.
That includes a sum of about £140,000 owed by Pounds Enterprises Ltd, which previously traded at 133 Union Street, premises currently operating as Pound Shop.
A further sum of more than £70,000 was owed by two companies linked to buffet restaurant chain Jimmy Chung's, which operated from 401 Union Street.
Mr Young said: "We want the Scottish Government to investigate how many of these companies are re-setting up.
"They have ceased trading owing a huge amount of money, but that shop is still a pound shop. We want to know what the government can do to help us prevent shops from just opening up again the next day."
The council has also raised the issue with professional body the Institute of Revenues, Rating and Valuation. A specially convened group has also been established to examine the problem.
A spokesman for campaigning body Taxpayer Scotland said it was a matter of "fairness".
He said: "You have to pay your taxes. The tax system is meant to be equitable, that's the democratic contract. It is pretty unfair on other people and businesses who are paying up."
Local businessman Norman Esslemont, who owns Esslemont's Menswear on Thistle Street and pays non-domestic rates year-on-year, said he understood the "difficulty" faced by the local council in claiming back rates.
He said: "Perhaps another system whereby you pay as you go, similar to what the electricity companies do, might be helpful."
Ross Thomson, vice-convener of finance, policy and resources at the city council, said the missing income could make a difference in terms of what the authority can provide.
He said: "Any additional revenue that comes in makes a huge difference to the services that we provide because we do things on a shoestring and there is so much more that we would be able to do on roads infrastructure or the city centre – it would be a significant boost to the council."
A Scottish Government spokeswoman said: "The Scottish Government is committed to tackling rates avoidance and this is why it featured in our recent consultation on reforms to the business rates system.
"We are happy to work with Aberdeen City Council to identify actions to reduce avoidance, although in tackling avoidance we are keen to avoid penalising any business who genuinely finds themselves in difficult circumstances."