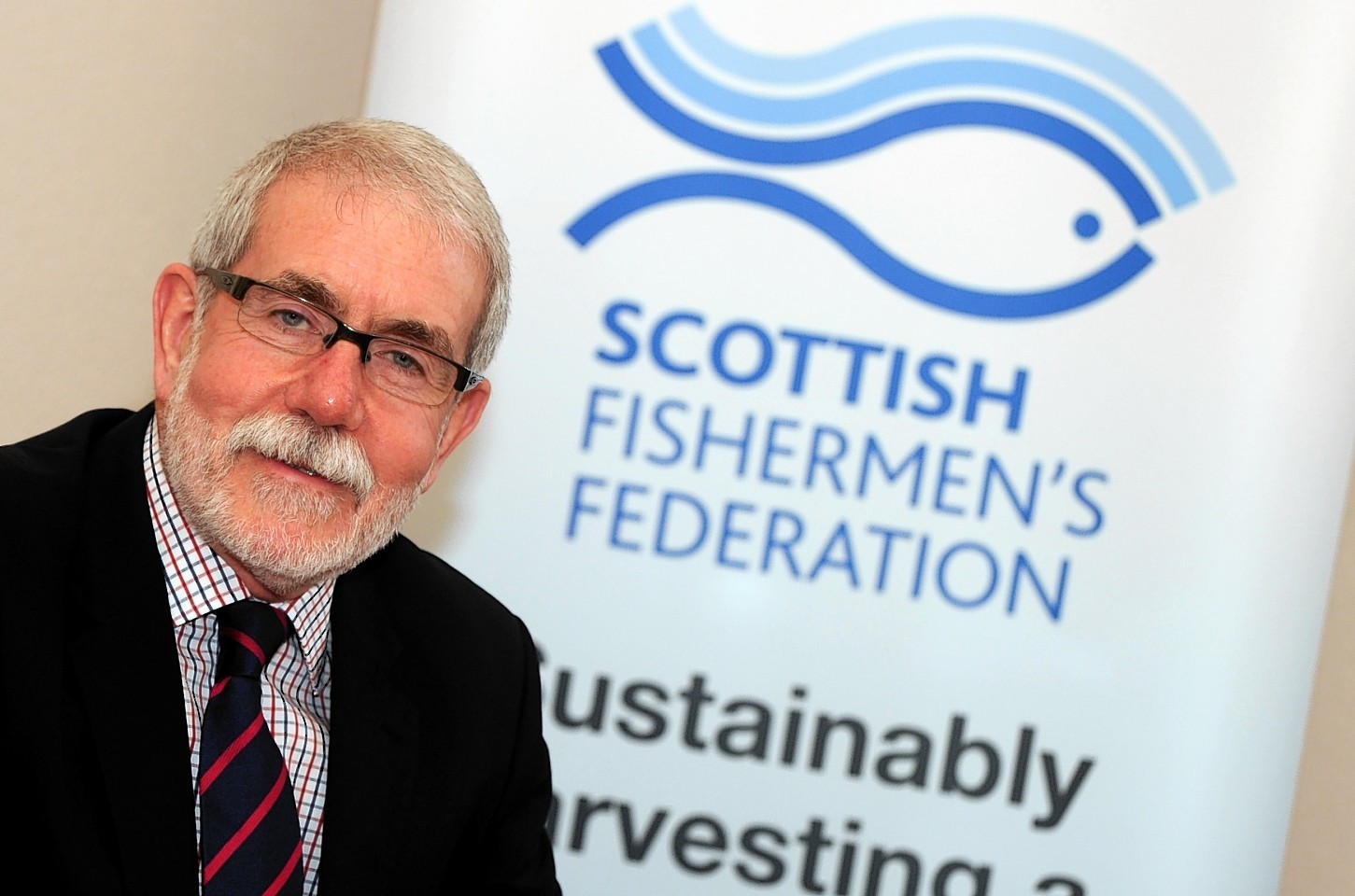 Bertie Armstrong, Scottish Fishermen's Federation chief executive
You couldn't make it up – on the eve of the crucial European Union Fisheries Council and the introduction of the discard ban for our mackerel and herring fishers, we are still very much in the dark about how it will work.
Under the plan, which begins for mackerel and herring fishermen on January 1, with our white-fish fishermen following the year after, all fish will have to be landed and counted against quota.
No one hates having to dump perfectly good and marketable fish over the side more than our hard-working fishermen, but it is a direct consequence of the quota system.
We now have foisted on us a controversial new regulation to stop this practice, yet the old legislation hasn't been amended and there are only a couple of weeks before the first phase of the discard ban is introduced.
Effectively, this means that by keeping all their fish on board as required by the landing obligation, our mackerel and herring fishermen will be flouting current minimum landing size and catch composition rules.
It is a goof-up of major proportions yet perhaps hardly surprising, given the past track record of fisheries management at both European and national levels.
No doubt this will all get sorted in the coming months but of even greater concern is the lack of a proper management system in place for how the discard ban will actually operate.
It is little wonder that there are a lot of very worried fishermen out there because, if implemented badly, the landing obligation could devastate our industry.
One shouldn't forget that the regime will also impact majorly on our crucial processing sector and other associated industries.
The major focus of the Fisheries Council, which starts today, will be to finalise catching opportunity for 2015.
Many quotas for key stocks have already been decided – North Sea cod, haddock, saithe, whiting and herring, as well as north-east Atlantic mackerel, for example.
North Sea cod and haddock will both increase for 2015, while there will be controlled falls for saithe and whiting in line with management plans and scientific advice.
Still to be decided are key quotas for North Sea and west coast prawns, with the former set for an increase and the latter for a decrease.
West of Scotland haddock and northern monkfish are in line for increases. The advice states that there should be no targeted fishery for west coast cod and whiting.
In most cases, the quota fluctuations are not huge and will bring a degree of stability for 2015.
For the consumer, the main message is that the majority of stocks of interest to our fishermen are in good health or are heading in the right direction.
But having plenty of fish in the sea won't be of any use to our fishermen, or in securing our nation's food security if the discard ban is implemented in a cack-handed manner that destroys our great industry.