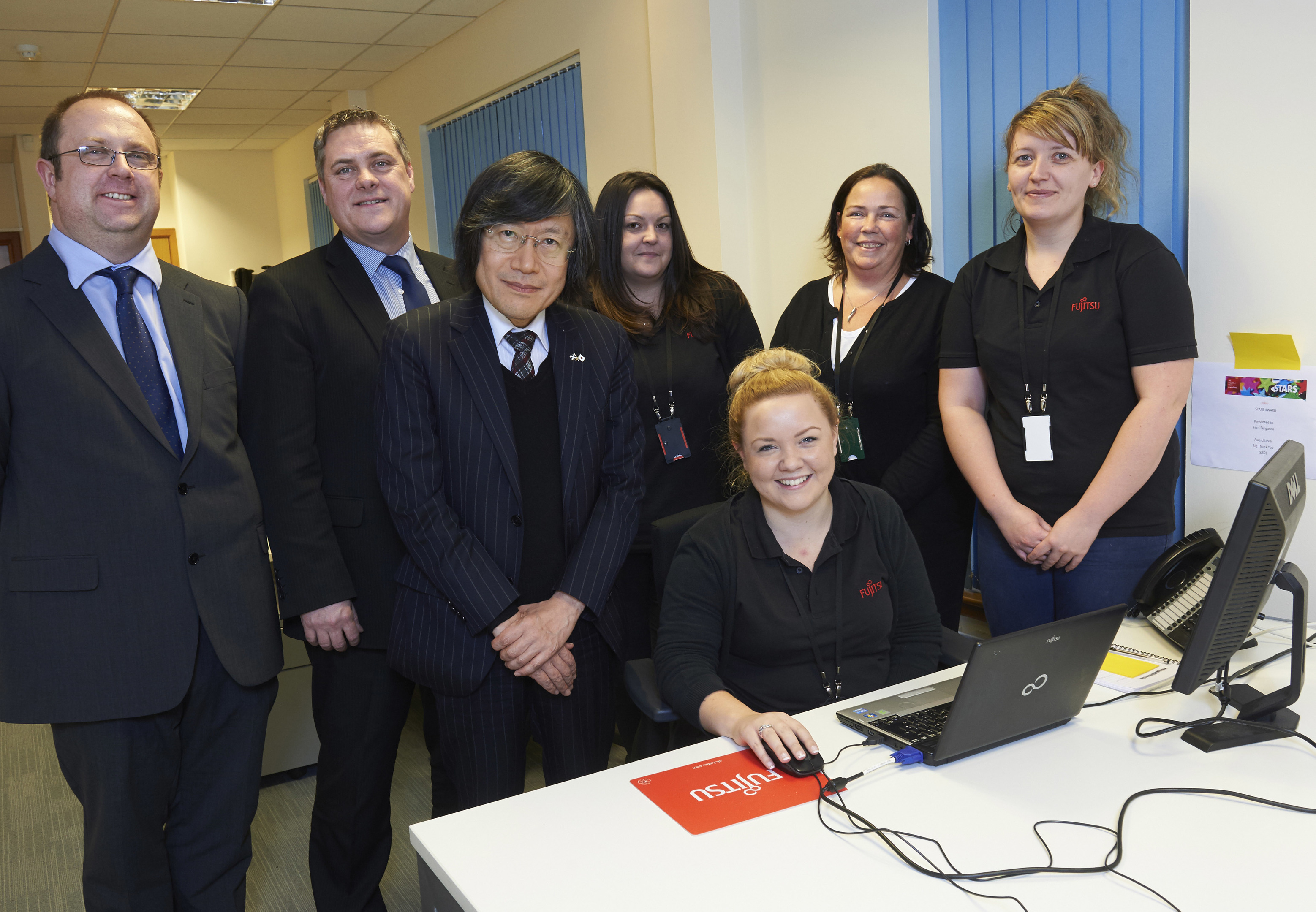 A major Easter Ross employer has been praised by the Consul General of Japan on a visit to the Highlands.
Hajime Kitaoka toured the Fujitsu service centre in Alness during a recent trip to the north.
He had asked for an opportunity to meet the workers after reading of their success in attracting new business and plans for further expansion.
Fujitsu transferred the centre to larger premises at Fyrish House in the town, owned by Highlands and Islands Enterprise, last year.
The centre currently accommodates 25 staff servicing Fujitsu's £66million contract with Highland Council as well as 12 recruited in June to handle work for other clients.
The IT giant expects to double its workforce at the site in the coming year.
Fujitsu already employs more than 100 people in Inverness and is predicted to become one of the Highland's biggest private sector employers.
Mr Kitaoka said he was very proud that a Japanese company was helping to boost the economy of the Highlands.
"Fujitsu have been very impressed with the quality of the staff they have attracted to the Alness centre so I was delighted to meet them and personally thank them for their efforts," he added.
The consul general spoke to several employees during a tour of the base with Jim Brophy, Fujitsu's client director in Scotland, and Catriona MacDonald, service director responsible for the Alness desk.
Mr Brophy said: "The quality of the workforce gives us confidence to attract new jobs and opportunities to the Highlands as part of an ongoing drive to enhance our business in Scotland. Mr Kitaoka's visit is a further endorsement of the work we are doing here."
Susan Addison, senior development manager at HIE, said: "Fujitsu's decision to expand its services in the Highlands and Islands is excellent news. HIE is supporting the company with grant funding to help facilitate this expansion, ensuring the businesses realises its growth aspirations in our region."
The lucrative Highland Council deal got off to a shaky start after a series of problems in 2011.
Former council leader John Finnie branded Fujitsu's performance "lamentable".
However, a five year extension was agreed in 2013 for the company to provide services to council offices and schools.