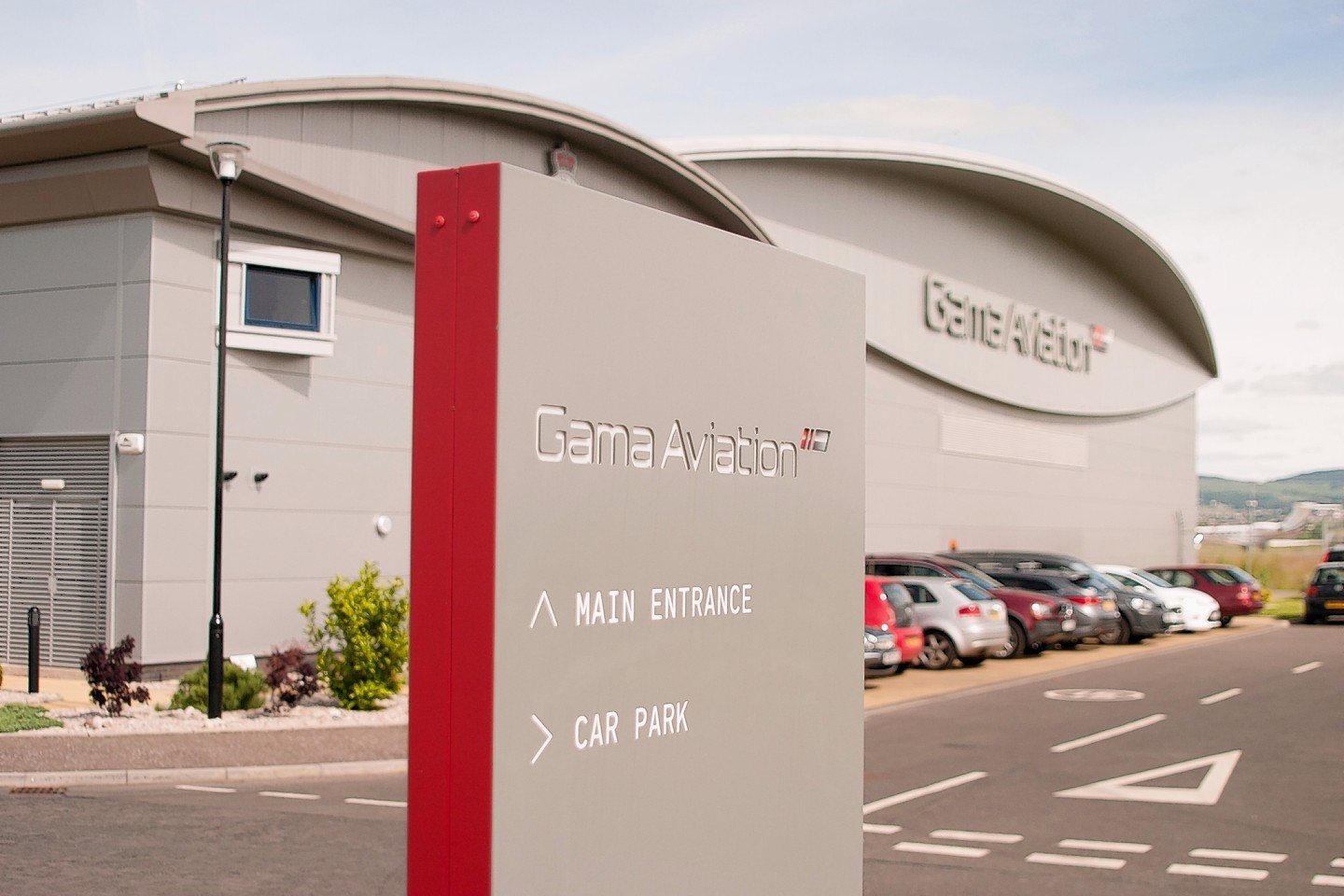 A global aviation company plans to expand its operations in Aberdeen to meet a growing demand for private jets.
Gama Aviation wants to build a hangar, offices and aircraft handling terminal at Aberdeen International Airport.
The Farnborough-based company – which has bases in the USA, UAE, Geneva and Hong Kong – hopes the new facility will boost business aviation traffic in the region.
It would also provide support to the Beechcraft King Air 200 air ambulance which Gama is under contract to supply to the Scottish Ambulance Service until 2020.
If approved, the centre could be operational by 2016.
Gama Aviation opened a similar facility at Glasgow Airport in November 2013 ahead of  last year's Ryder Cup, Commonwealth Games and MTV Awards which saw millions of visitors flock to Scotland.
The £3.8million centre, which caters for private and business jets, serves the rich and famous as well as the business community.
Yesterday Aberdeen businessman Mike Wilson, owner of the Epic Group of pubs and hotels, welcomed the plans, saying the centre would be of great benefit to the region.
Mr Wilson, whose pubs in Aberdeen include the Monkey House in Union Terrace and the Priory in Belmont Street, said: "I think there has been an increase in demand for private jets in the north-east in recent years.
"It is convenient for business people who can get away quickly and get back quickly.
"The cost of hiring private jets has also become more cost effective.
"I absolutely think that Aberdeen would benefit from an improved private terminal.
"Without a doubt, this would be a great service for Aberdeen."
Worldwide, Gama Aviation's fleet comprises 96 aircraft located at 27 operating bases across three continents including Hawker, Cessna, Learjet, Falcon, Challenger, Global, Legacy and Gulfstream aircraft.
The proposed 18,363sq ft facility in Aberdeen would be located on the east side of the airport, off Foinavon Close.
A spokesman for Gama said the development underlined the company's long-term commitment to Scotland.