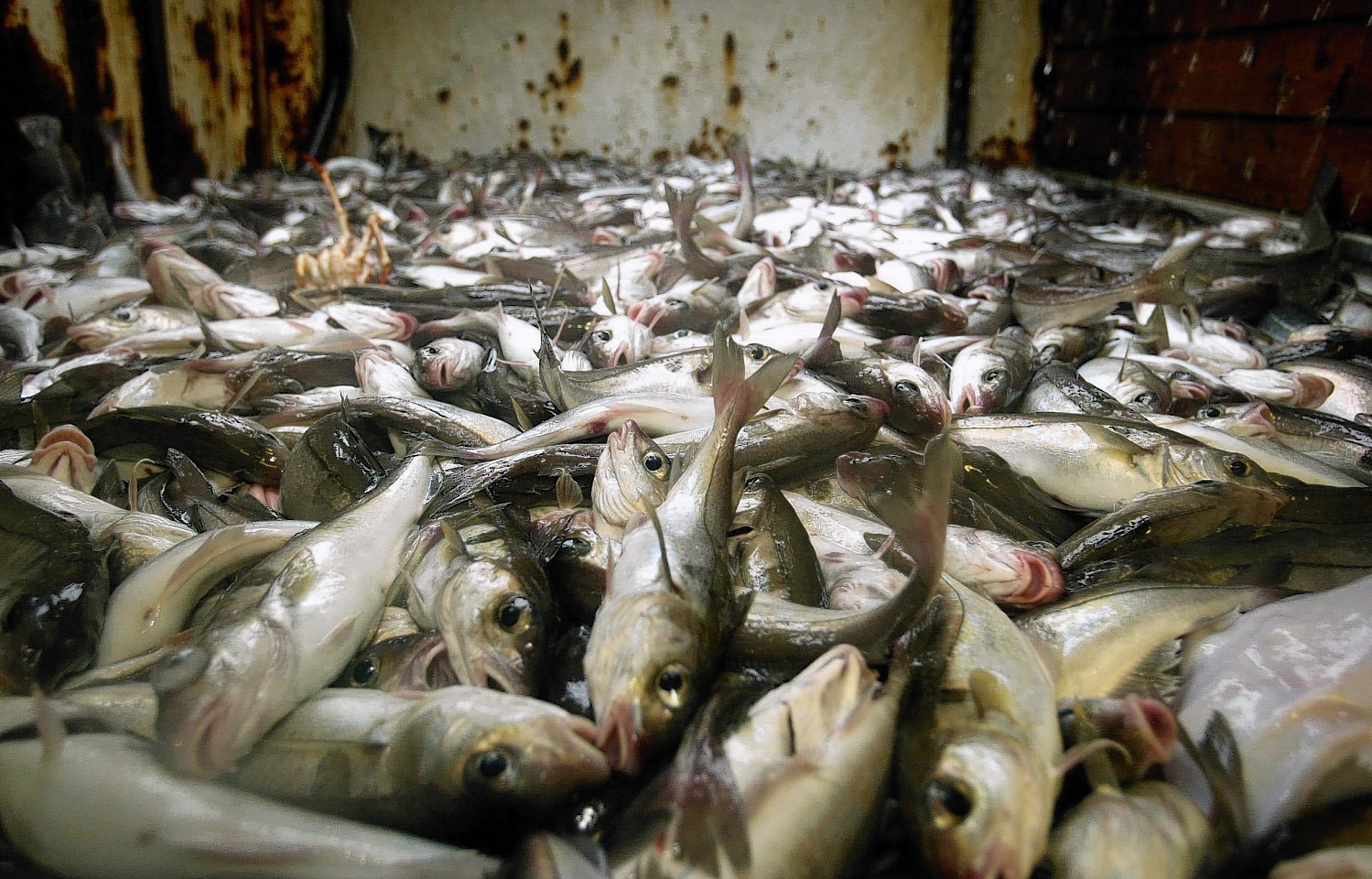 A looming ban on fish discards could disrupt the delicate marine ecosystem and take food from the mouths of seabirds, a new report says.
The wasteful practice of throwing unwanted fish overboard is to be phased out between 2015 and 2019, and fishermen will be obliged to land at least 95% of the fish they catch.
Strathclyde University experts studied the likely impact of the discard ban.
Professor Mike Heath, who led the research team, said: "Wildlife everywhere capitalises on waste from human activity.
"Discarded fish are food for a wide range of seabirds, marine mammals, seabed animals and other fish, therefore, banning discards could have unintended effects on the ecosystem."
The European Commission's decision to ban discards as part of Common Fisheries Policy reforms was heavily influenced by the Fish Fight campaign led by TV chef Hugh Fearnley-Whittingstall.
Strathclyde University's researchers say it could have an adverse effect the marine environment without improving fish stocks.
Fisheries scientist Robin Cook, senior research fellow at the university, said: "Our results highlight the importance of considering the broader ecosystem consequences of fishery management.
"Policy changes to reduce discards affect the food web and, without careful consideration, may dissipate or negate intended benefits.
"These ecological effects need to be considered alongside the practical, societal and economic issues in developing a sustainable policy."
Scottish Fishermen's Federation chief executive Bertie Armstrong said an improvement in the health of many North Sea fish stocks was already having an impact further down the food chain, and subsequently on seabird populations.
He added: "The Scottish fish industry has grave concerns over how a discards ban will actually work in practice, with it being very much a case of treating the symptom rather than trying to tackle the causal factors."
Kara Brydson, head of marine policy at conservation body RSPB Scotland, said: "This long overdue ban on discarding will help put our seas back on an even keel.
"Nevertheless, the loss of discards could pile the pressure on the UK's seabirds.
"They are already depleted by climate change-driven changes to their marine food chain."