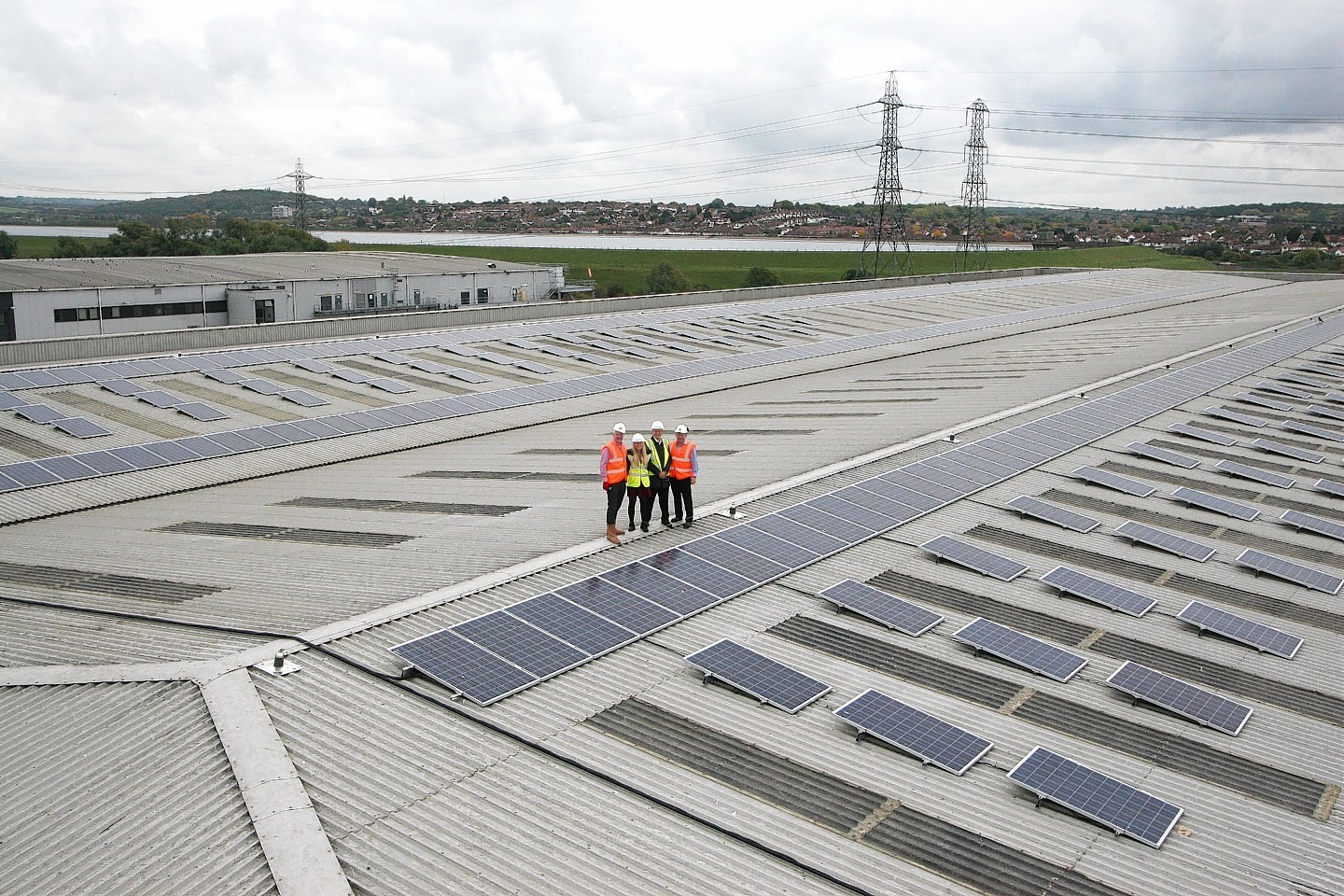 Aberdeen Asset Management has completed the installation of 1,000 solar panels on an investment property it owns in North London.
The Aberdeen investment firm said the installation at the materials recycling facility (MRF) will provide an estimated 225,000 kilowatt hours (kWh) of electricity to tenant Biffa Waste Services, saving around 20 tonnes of carbon dioxide (CO2) annually.
The initiative forms part of Aberdeen's global energy management strategy, which includes plans to improve the sustainability and energy efficiency across its £10billion UK property portfolio which includes around 800 properties.
Aberdeen is funding the installation of solar PV on suitable assets where it will be of direct benefit.
The 180,000 sq Industrial property in Edmonton is Biffa's key waste recycling plant in London.
Aberdeen approached Biffa as part of its strategy to work closely with tenants to help them reduce their carbon emissions, improve the energy efficiency of the site and generate a sensible risk adjusted return on capital.
Aberdeen believes improving the energy performance of its property assets will provide medium-long term mitigation against future legislation.
In addition to this, the investment firm believes that more efficient buildings, providing tenants with a lowered operational costs will enhance further the marketability of its properties.
Biffa's head of property, Nick Barsby, said: "The installation of solar PV at one of our largest MRFs will enable us to make significant savings on carbon emissions while processing recyclables and is a great step forward for the business."
Aberdeen engaged renewable energy consultancy, Syzygy Renewables, to manage the project, which included producing feasibility studies, producing the technical specification and tendering the project.  Syzygy will monitor and operate the facility
Dan Grandage, Aberdeen's head of responsible property investment, said: "This is a really important initiative and builds on the work that we have been doing for a number of years to improve  the assets under our management.
"We see engaging with our tenants in this way, as a win-win for both parties –an income for our underlying clients, and lower energy costs for the tenant – and we intend to continue to work both with Biffa and tenants at our other sites on similar intiaitves."