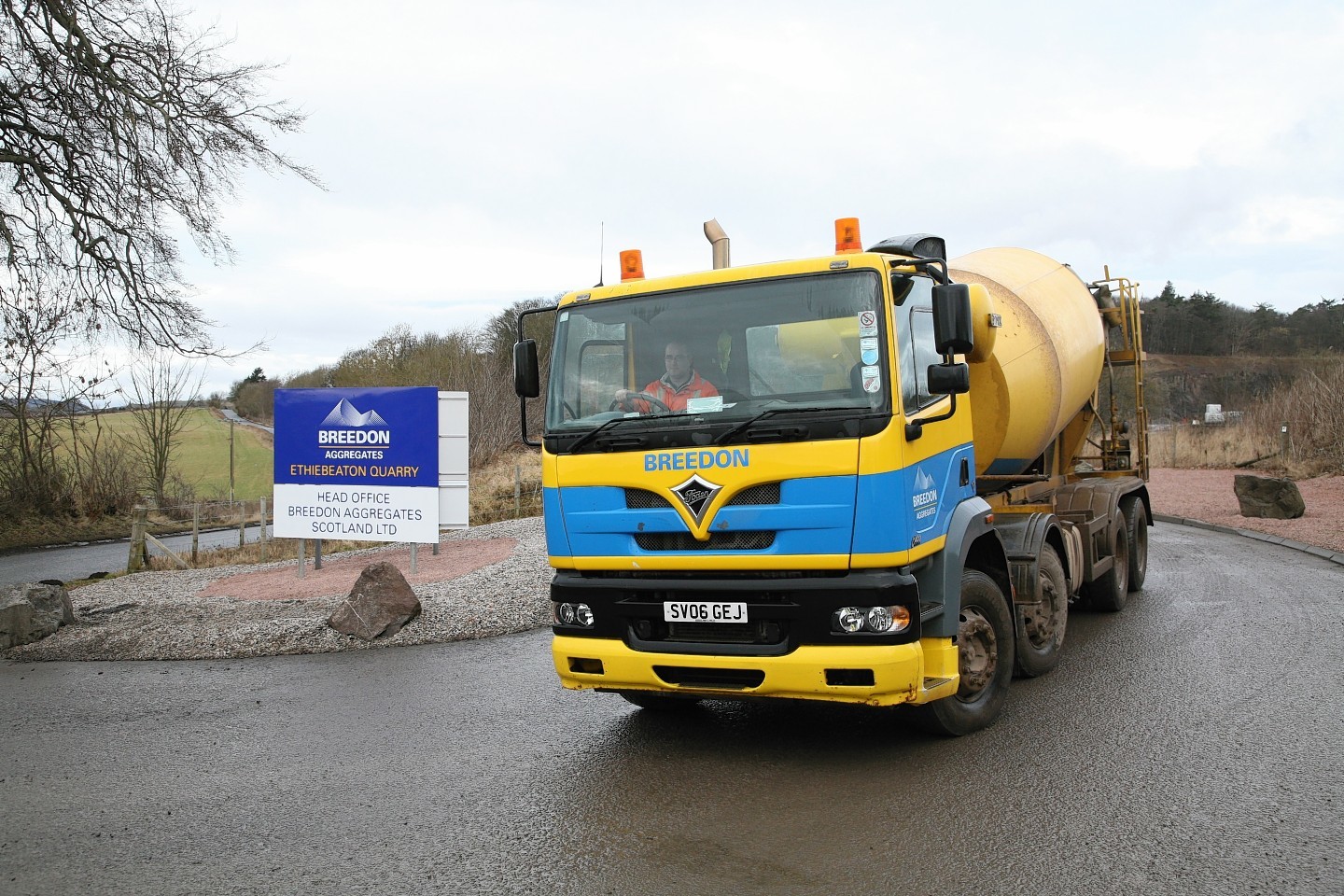 Breedon Aggregates and Whitemountain have landed a contract worth up to £55million for work on the Aberdeen city bypass, the building materials firms said yesterday.
The companies will  supply and lay more than 500,000tonnes of asphalt along the route using materials from Scottish quarries.
A spokesman for Breedon said the company's ability to quickly replace the asphalt plant it sold at the Tom's Forest quarry in Kintore was not a factor in the contract award.
The UK's anti-monopoly watchdog ordered Breedon to sell one of two plants near Aberdeen in 2014 following its takeover of a rival.
Breedon, headquartered in Derby, opted to sell its facility at Tom's Forest, but moved quickly to secure planning permission for a new plant at the same location.
The new plant is on track to open before the end of the current quarter, the spokesman said.
But the 50/50 joint venture on the bypass will see each firm set up a mobile asphalt plant along the carriageway to service the project.
One of the plants will be at Dyce, while the other will be south of the city, the spokesman said.
Asphalt sand will be supplied from the Powmyre quarry in Angus, with lime coming from the Shierglas quarry in Perthshire, he said, adding that stone will also be extracted from pits along the route.
Alan Mackenzie, chief executive of Breedon Aggregates Scotland, said the deal was the biggest in the company's history.
He said: "We're proud to be playing our part in bringing this hugely important infrastructure project to fruition.
"This is our largest-ever contract award and will provide the backbone of work for our contracting division over the next two years.  Importantly, the two mobile plants will mean we're self-sufficient on-site."
Mark Kelly, managing director of Whitemountain, part of Belfast-based Lagan Group, said: "We are delighted to be working with Breedon in the joint delivery of such a major infrastructure project, which will no doubt be of significant benefit to the region."
Breedon's Dundee-headquartered Scottish business employs about 700 people and operates 38 quarries, 17 asphalt plants, 36 ready-mixed concrete plants and two concrete block plants.
And the firm is set to get even bigger this year. In November, Breedon agreed to buy Hope Construction Materials, which has 11 concrete plants in Scotland, in a £336million deal.
The transaction is expected to go through in the second quarter of 2016.