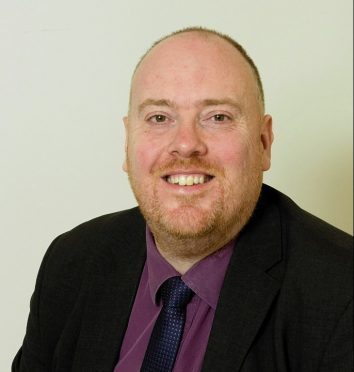 Chartered accountancy firm Anderson Anderson Brown (AAB) has launched a recovery and restructuring division for the first time in its 25 year history.
The Aberdeen firm said the new "R2" business will be aimed at the small to medium sized business (SME) market and was established to meet growing demand.
The unit will be headed up by Neil Dempsey, head of restructuring, who is a licensed insolvency practitioner (IP) and was lured from his previous role as insolvency director with Begbies Traynor in Aberdeen.
Douglas Martin, corporate finance partner with AAB, said the firm was addressing a "gap in the market" for increasing insolvencies in the north-east oil and gas sector as well as turnaround advice and credit negotiations.
He said: "R2 is a natural complement to the wide range of advisory solutions provided by AAB and will allow us to provide additional financial support to SMEs facing difficult times.
"We have a large client base to support. SMEs in particular need to be more proactive in addressing challenges head on. Some business owners will have their heads in the sand. If they are more proactive it will help them survive – if not thrive – in the current market."
Mr Dempsey said he aims to grow the division into a "leading player" in the restructuring market in Aberdeen.
He added: "With a focus on assisting struggling businesses to return to health and identifying critical issues to avoid business failure, but with the ability to use insolvency processes to deal with more critical problems, R2 allows AAB to provide detailed professional advice to businesses at all stages of their business cycle."
Meanwhile, Centrica has recruited a new head for its upstream business. Chris Cox will lead the Scottish Gas-owner's exploration & production (E&P) business, which is one of the largest producers of natural gas in the UK.
Mr Cox was previously with BG Group, which is set to be taken over by Shell in a mega-merger. Until the start of 2015, he was an executive vice-president of the firm's strategic division, BG Advance. A petroleum engineer with over over 30 years' experience in the global oil and gas business, Mr Cox will lead Centrica's plan to shave £1.5billion off its exploration and production (E&P) costs over the next five years.
He will report to Mark Hanafin, who is chief executive, energy production, trading & distributed energy.
He replaces Sarwjit Sambhi, who will take over the group's newly-formed domestic customer business of British Gas. The division has over 22 million customer accounts. The move is part of
a strategic review. From April, British Gas will no longer operate through the three businesses – British Gas Residential, British Gas Services and British Gas Business. Instead the firm will create two new business units – UK Home and UK Business – reflecting a similar structure created in its North American operations.