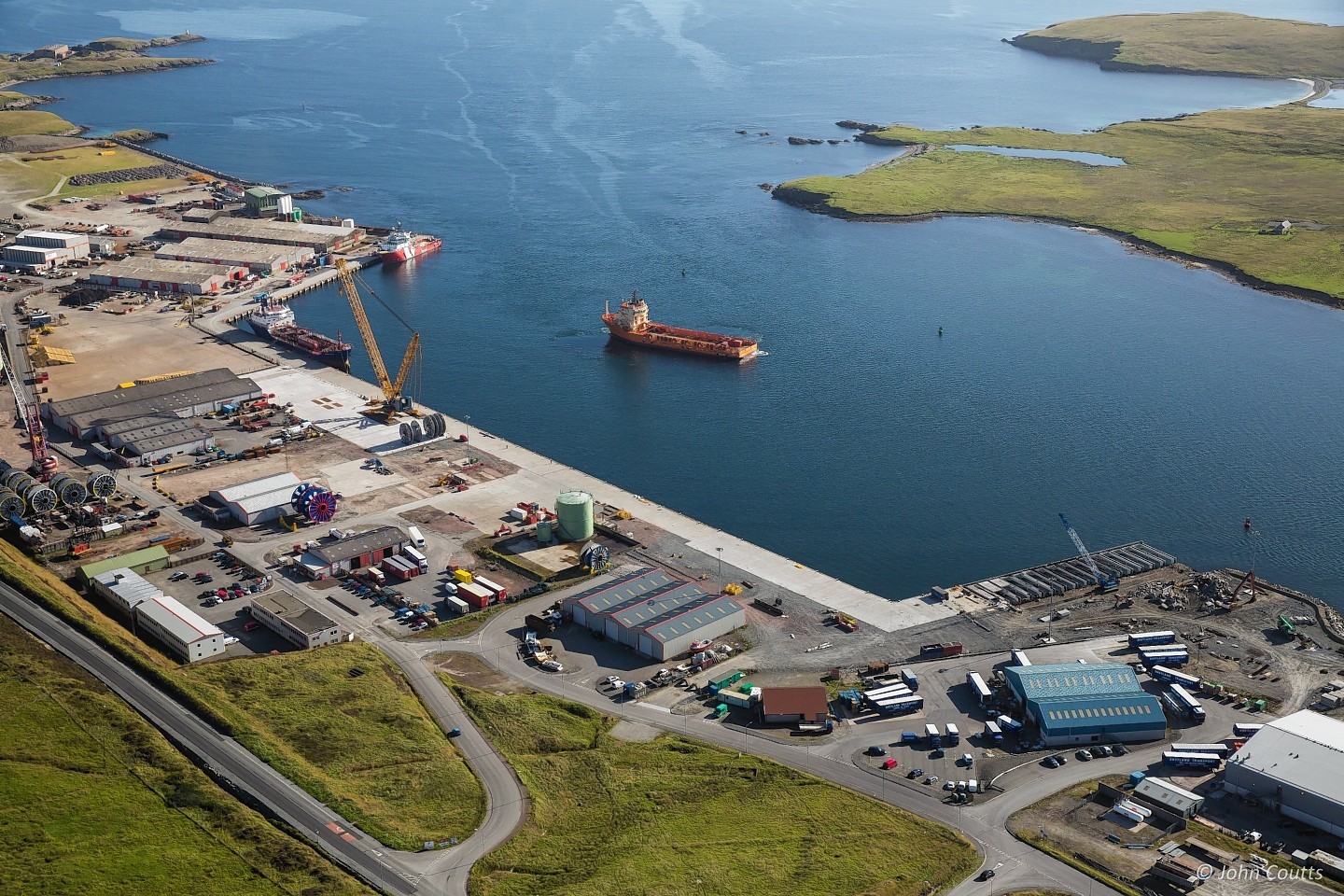 A "severe contraction" in offshore oil and gas activity lowered traffic and cargo handling levels at Lerwick harbour in 2015, bosses at the Shetland port have said.
But Lerwick Port Authority (LPA) said the outcome was to be expected, given that the harbour had been "exceptionally busy" in 2013 and 2014.
It also said a return to form for cruise ship arrivals and the completion of improvements to its facilities will partially offset the effects of the energy sector downturn in 2016.
Nearly £12million is being spent on lengthening the quay at Dales Voe South to support subsea and decommissioning work.
And the LPA is investing a further £16.5million on a new jetty at Holmsgarth North to provide deeper berthing and a new white fish market.
A 20% reduction in oil-related shipping was the main reason behind the vessel arrivals total dropping 2% to 4,970 last year.
Tonnage was down 5.8% to 11.5 million gross tonnes as cruise ship numbers shrank, while weight of cargo handled at the port decreased 9% to 1.08 million tonnes.
The drop off in liners also had a negative impact on overall passenger figures.
A total of 167,959 people used the port last year, 6% fewer than in 2014, despite a 1.4% increase in passengers travelling by ferry between Lerwick, Kirkwall and Aberdeen.
Fish landings totalled 64,000 tonnes in volume and £46.6 million in value – down 8.6% and 24% respectively – despite strong herring figures in summer.
LPA chief executive Sandra Laurenson said: "The severe contraction in offshore industry operations is continuing and will impact again on the overall performance in 2016.
"However, we will be protected to some extent by the range of users and activity at the port, a positive factor going forward.
"Cruise traffic will recover to record levels, with 70 vessels booked and 50,000-plus passengers expected."
On the construction work at the port, she said: "Completion of the Holmsgarth North jetty in the autumn will encourage fishing industry activity and is another step towards building a new white fish market.
"Completion of the Dales Voe South quay extension in summer will provide additional deep-water facilities for future offshore industry subsea project support and decommissioning,"