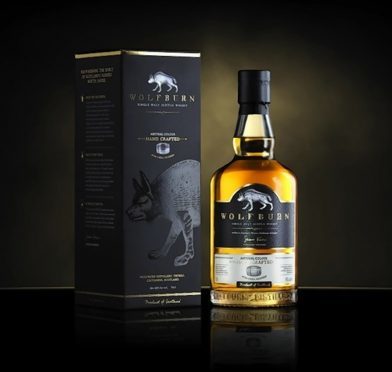 It's taken nearly 150 years but whisky is finally rolling off the production line in Thurso again after startup at the new Wolfburn Distillery.
Wolfburn was one of Scotland's largest whisky distilleries until it shut in the 1860s.
Production from a site less than 400 yards away resumed in January 2013 and the first bottle of the three-year-old single malt emerged this week.
The distillery expects to be shipping about 30,000 of them by this summer to countries including the US, Canada, Japan, Singapore and Australia, as well as most of Europe, business development manager Daniel Smith said yesterday.
But the first people to get their hands on the whisky will be customers of Thurso specialist whisky shop J.A. Mackay, which has ordered 600 for the first public sale of the drink.
Mr Smith said the distillery's owners, a consortium of UK and overseas private investors trading as Aurora Brewing, were targeting volume sales of 50,000 bottles within the first year.
"It has been an incredibly positive journey," he said, adding: "We have already had some fantastic reviews for teh whisky and Thurso has its own distillery again."
The first Wolfburn Distillery was built in 1821 and was passed down various generations of the Smith family.
In its heyday, it was the largest whisky-maker in Caithness but production ceased in 1877.
Aurora has re-established a distillery in the town to take advantage of international demand for Scotland's national drink.
The new plant in Thurso Business Park draws water from the nearby Wolf Burn and is now the most northerly distillery on the UK mainland, having overtaken Old Pulteney at Wick.
Interest in the new whisky has already led to inquiries about site visits, and Mr Smith said these and tastings were possible if booked in advance.