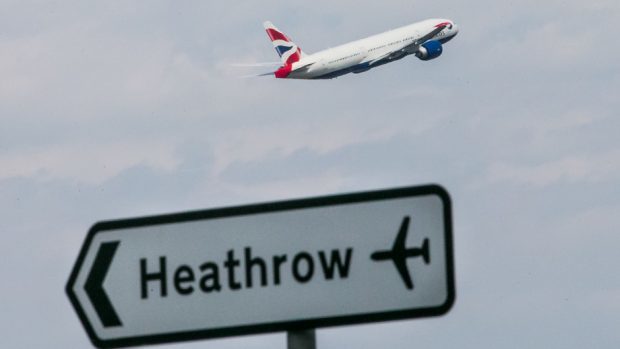 Owners of Heathrow Airport have pledged to create 16,000 jobs and establish the first of a series of supply chain hubs in Scotland if its plans for a third runway are approved by government.
The owner of Inverness Airport welcomed the vow although critics of Heathrow expansion suggested that the move could threaten the viability of long-haul flights in Scotland.
Last week's vote for the UK to leave Europe has cast doubt on Heathrow's £18.6billion expansion plan. The proposal was backed last year by the Airports Commission at the expense of a rival plan by Gatwick, but Prime Minister David Cameron came under fire in December when he revealed a decision would be delayed until July.
Since the vote, the Department for Transport (DfT) said it remained "committed" to the project. But Boris Johnson, who is a front runner to replace Mr Cameron as Prime Minster, has been a vocal campaigner against the Heathrow plan.
Heathrow said the Scottish supply chain hub would be an assembly depot for materials for the Heathrow expansion, with "hundreds" employed at the site.
However, it added that a decision on location for the hub "won't be taken until we've had discussions with the Scottish Government on where it should go".
John Holland-Kaye, Heathrow chief executive, said: "In a time of economic uncertainty, the guarantees we've set out today represent our commitment to making Heathrow expansion deliver a stronger Scotland.
"Heathrow expansion offers a confident, optimistic vision for Scotland's future. Through a wholly private investment, expansion will create 16,000 new Scottish jobs – the first wave of which will come from a new supply chain hub in Scotland – and deliver £14billion in growth for the Scottish economy. Now more than ever, it's a prize that we must seize."
Inglis Lyon, managing director of Highlands and Islands Airports (HIAL), said: "Heathrow's Supply Chain Hub plans present an exciting opportunity for a range of suppliers across the length and breadth of Scotland.
"Should the UK Government approve the development, the HIAL team would be delighted to play our role in increasing economic growth through supporting improved connectivity."
A spokesman for Gatwick dismissed the pledge as having been made before and warned it could threaten long haul flight operators from choosing Scottish airports.
"Heathrow has made versions of this announcement several times before, as it tries again to build a monopoly airport in London that is well placed to steal much of Scotland's successful and lucrative long-haul market," he said.
"On the other hand, Gatwick promotes competition and choice, and a system that allows the Scottish airports to flourish, building the kind of partnerships we have seen emerge recently with Norwegian Air at Gatwick and now Edinburgh."