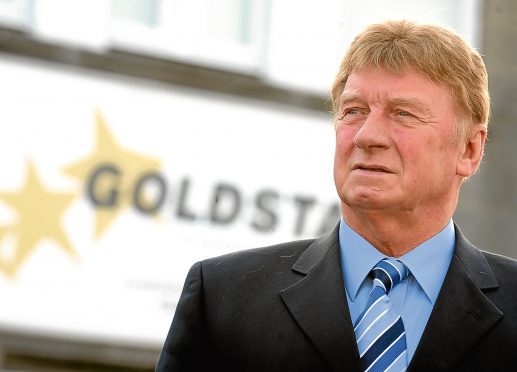 A leading Aberdeen entrepreneur has called on the governments in Edinburgh and London to work harder to restore business confidence in 2018.
Andy Willox, Scottish policy convener for the Federation of Small Businesses (FSB), made the plea in his New Year message yesterday.
Mr Willox, who also owns and runs Granite City-based Goldstar Cleaning Services, added: "There's no shortage of grit in the Scottish business community.
"In my experience, those who have chosen to strike out and establish their own business are among the most hard-working, resilient and irrepressible in society.
"However, evidence from FSB members and the wider business community suggests too many otherwise resolute Scottish entrepreneurs are gloomy about the country's prospects.
"Over the course of last year, those in business in Scotland reported they felt less and less confident about the future … as rising overheads ate further into profit margins, consumer confidence remained shaky and the Brexit talks left us uncertain about the longer-term economic outlook.
"To top the year off, the Scottish Government unveiled a major shake-up in income tax, taking more from middle and higher earners, despite a majority of business owners wanting rates to stay the same."
Mr Willox said continuing weak economic growth made it vital for political leaders to send out the right messages.
He added: "The Scottish Fiscal Commission projected that Scottish GDP (gross domestic product) would barely grow by a percentage point every 12 months for the next five years.
"That's about half of Scotland's historic rate, which was hardly supercharged.
"If we can reassure those in business, then we can defy those expectations. Bullish businesses could drive investment, create jobs and help create the successful local communities that we all want to see.
"Policymakers in Holyrood and Westminster must, therefore, give the small business community legitimate cause to believe the country is heading in the right direction.
"While more change is inevitable, ways and means can be found to minimise disruption and instil confidence. Those in charge should expect and welcome perspectives from those not in the political bubble.
"In 2018, Scotland's business community can help to defy the sluggish-to-comatose economic growth predictions – but only if politicians' plans for the country stand up to deserved scrutiny."