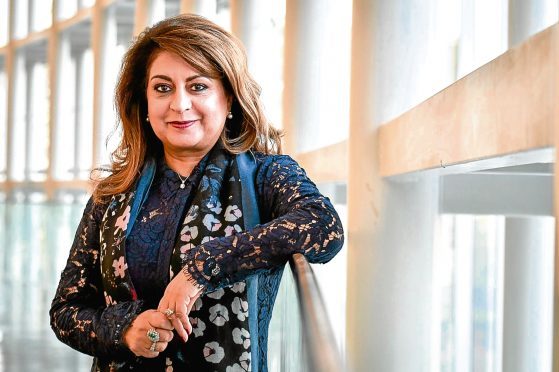 Scottish fishing chiefs and their call for a nine-month "bridge" to adapt to life after Brexit received a sympathetic hearing from a Tory peer yesterday.
Baroness Nosheena Mobarik was in Aberdeen to gauge the industry's perspective on the UK's withdrawal from the European Union.
Scottish Fishermen's Federation chief executive Bertie Armstrong spelled out some of the key issues.
After hearing the case for a nine-month transition period to adjust to Britain also leaving the Common Fisheries Policy, Baroness Mobarik, a former chairman of CBI Scotland said: "What Bertie is saying makes a lot of sense."
And on the current controversy over the rightful destination (Westminster or Holyrood) of powers repatriated from Brussels, she said: "To use Bertie's analogy, let's not choose the wallpaper before we've bought the flat.
"We need to be working as a team – it's important that we don't have division at this stage."
Baroness Mobarik has represented Scotland in the European Parliament and on its fisheries committee since September.
She was appointed to her role as an MEP by the Scottish Conservatives after Ian Duncan quit the parliament to become a minister in the Scotland Office.
The appointment was highly controversial as European parliamentary rules suggest the job should have gone to Belinda Don, who was second on the Tory list at the last vote to elect Scottish MEPs.
Baroness Mobarik, who was made an OBE in 2004 and a CBE in 2014, when she also became a life peer, said yesterday she had already attended a few fisheries committee meetings.
She said she was not surprised to see MEPs from other countries taking a bullish approach to Brexit and fishing, adding: "It does all come down to national interests."
Her meeting yesterday was a chance to "really understand from Bertie" what the industry has to say about the opportunities post-Brexit.
She added: "This is one of a series of conversations that are going to be happening.
"We have all got ideas and we need to collate these."
Baroness Mobarik also said the rest of Europe was "fully aware" of the importance of continued seafood trade after the UK comes out of the EU.
There is "just so much business involved", not to mention the strong links in the supply chain, she said adding: "You just can't separate it out. Everybody is mindful that we have a good working relationship."
She said there was also widespread awareness that Brexit has been driven by "the inflexibility of the EU".
In terms of fishing, it is now "all about the survival of coastal communities which have suffered over the past 40 years," she added.
Mr Armstrong said the potential prize after Brexit was clear but added: "We need a business plan."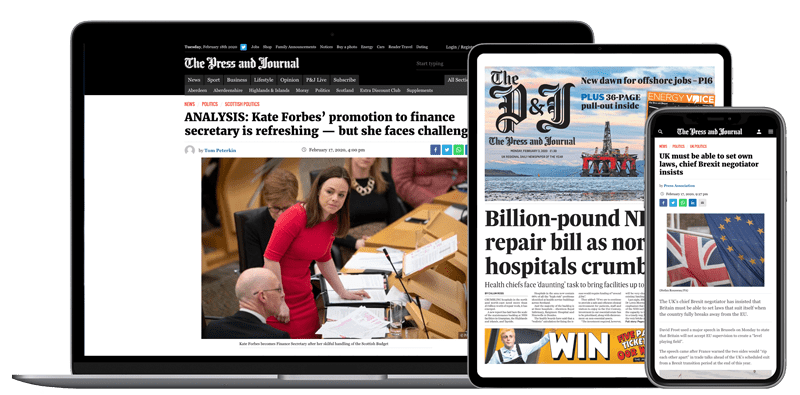 Help support quality local journalism … become a digital subscriber to The Press and Journal
For as little as £5.99 a month you can access all of our content, including Premium articles.
Subscribe