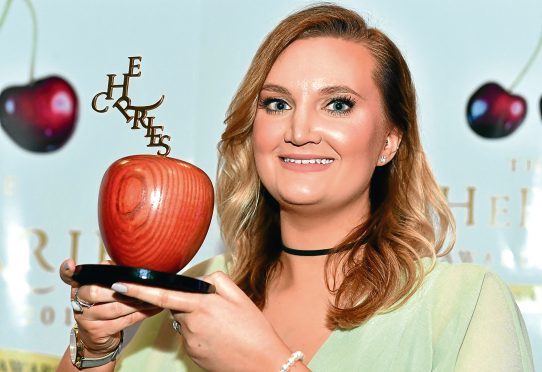 Up-and-coming talent in the field of human resources (HR) will be celebrated by a "blossoming" award at one of the biggest showcase events in the north-east later this year.
But time is fast running out for budding HR stars to be nominated, with the deadline for entries for the 2018 cHeRries Awards set for Sunday, February 18.
That means there are just over two weeks left for any late additions to the line-up of contenders aiming to follow in the footsteps of last year's blossoming award winner, Emily Duffield. This particular gong will go to someone who has completed an undergraduate or access course but has yet to study for their professional Chartered Institute of Personnel and Development (CIPD) HR qualification.
Whoever wins will have demonstrated a genuine commitment to a career in HR management and an understanding of how HR professionals contribute to an organisation.
As well as a coveted cHeRries award, he or she will receive HR management postgraduate degree funding from the Robert Gordon University (RGU) Aberdeen Business School (ABS). Nominees must not have previously started studies which would qualify them for their CIPD graduate membership.
The blossoming award is sponsored by RGU, which is also title sponsor for the whole event.
Professor Elizabeth Gammie, who heads up ABS, said: "Aberdeen Business School continues to support the cHeRries Awards through the blossoming award, which recognises the importance of early career HR practitioners as well as the value of education programmes such as the MSc in human resources management. The blossoming cherry award is an ideal way of showcasing up-and-coming talent."
To enter the 2018 CHeRies Awards, visit www.cherriesawards.co.uk, or contact Jacqui Gray on jagray@dctmedia.co.uk or 01382 575564.