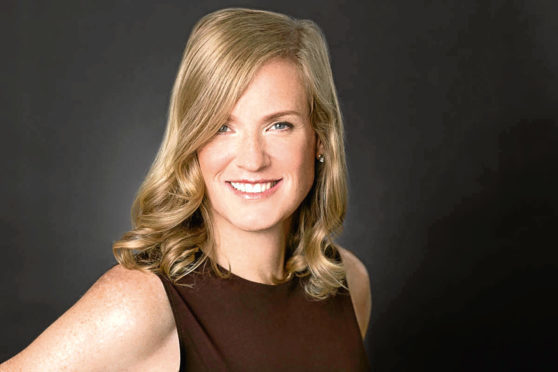 Building a business around the future of human potential sounds like a tall order for anyone.
But serial entrepreneur Vivienne Ming, who will give a keynote address at the global mindset-themed Enterpreneurial Scotland conference at Gleneagles Hotel on April 26, took exactly that challenge in her stride when she co-founded Socos Labs in 2011.
The 46-year-old scientist and writer's vision for the independent think-tank is to bring forward new ideas to overcome major challenges in education, the workplace and in the health sector.
Socos partners companies and non-governmental organisations to explore ways of collaboratively facing down the obstacles that hinder human progress.
Dr Ming believes too many lives are robbed of their potential, and Socos draws on her own experience of finding herself homeless and suicidal in her 20s.
During her visit to Scotland, California-based Dr Ming will talk about an entrepreneurial journey which saw her named by Inc. Magazine among the 10 Women to Watch in Tech, and her various other roles, including as a visiting scholar at the University of California's Berkeley Redwood Centre for Theoretical Neuroscience.
In her "free time", she has invented artificial intelligence systems to help treat diabetes, predict future manic episodes in bipolar sufferers and reunite orphan refugees with extended family members.
Dr Ming will also talk about her lowest personal ebb and her inspirational journey to redemption which included a return to university, stellar business career and gender transition process.
"You can slice my life into three," Dr Ming said, adding: "In my first years I had every advantage but by 25 I was living in my car.Because it was America, I had a gun and decided I was going to kill myself.
"I spent the entire night trying to think of a reason not to and that was the real moment of change. Everybody thinks it was 10 years later when I began my gender transition, but it was then.
"It was about me, it was about being happy and about having purpose and my purpose was I wanted to make people's lives better.
"From there I was able to get a job running a little market and save up enough money to go back to school and that was an unparallelled success. I went on to my Phd and it was a total transformation."
Entrepreneurial Scotland chief executive Sandy Kennedy said he was delighted conference delegates were getting the chance to hear from someone of Dr Ming's calibre.
Mr Kennedy added: "I am sure we can learn a great deal from her expertise and knowledge as an innovative business visionary." The conference is supported by headline sponsor Cazenove Capital, with the Press and Journal, Energy Voice and the Courier as co-media partners.
It will also feature record-breaking cycle adventurer Mark Beaumont and Cobra Beer founder Lord Bilimoria among its speaker line-up.
Further details are available at www.entrepreneurialscotland.com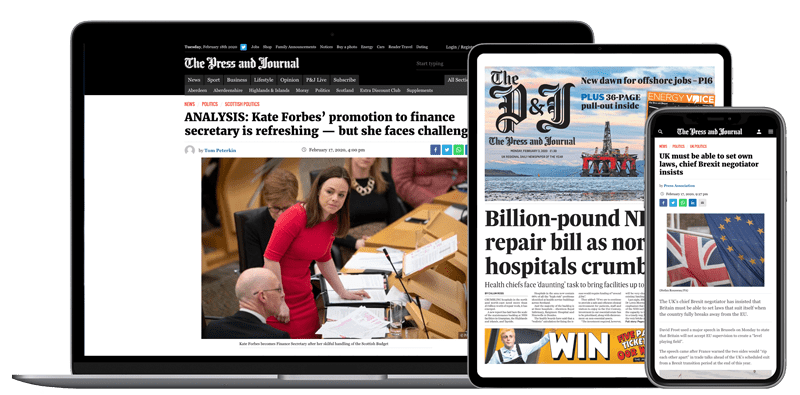 Help support quality local journalism … become a digital subscriber to The Press and Journal
For as little as £5.99 a month you can access all of our content, including Premium articles.
Subscribe