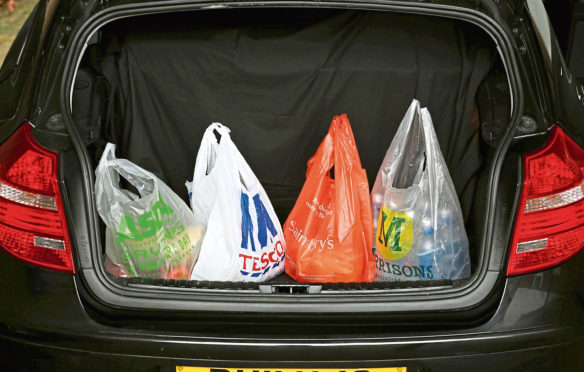 The UK's leading supermarkets may still gobble up much of our spending, but "buy local" campaigns are gathering momentum and helping an army of food and drink producers around the country to survive and thrive.
They are also helping to bring about a healthier balance to Britain's economy, saving and creating jobs, as more of our money is diverted away from the corporate giants and their shareholders.
Older generations will no doubt have a little chuckle to themselves over the growing clamour to support local butchers, bakers and any candlestick-makers in existence, as there was no other option before supermarkets arrived on the scene.
The UK's first self-service food store opened in Manor Park, east London, on January 12 1948, starting a revolution in British grocery shopping.
Supermarkets were opening everywhere during the 1960s and 1970s, challenging local shops and in many cases forcing them out of business, and by the 1980s they were getting larger and expanding beyond food in a full-scale assault on traditional shopping.
Intense competition between them was hailed as good news for consumers, but their low prices and discounts spelled the end for vast numbers of smaller businesses unable to benefit from the same economies of scale.
The digital age ushered in a new shopping revolution. The supermarket behemoths were forced to slash their prices again amid competition from new rivals trading only online, with smaller overheads because they have no shops and comparatively few staff.
Today, a new breed of sustainable living-friendly shoppers – all keen to support local businesses any way they can – is growing in number.
It is a welcome development for organisations such as the Scottish Seafood Association (SSA), which represents more than 70 seafood processors.
SSA chief executive Jimmy Buchan believes buying local is vital to guaranteeing the long-term future of the fishing and processing sectors, as well as the thousands of jobs they sustain across Scotland.
He said: "The fish processing sector is an important and essential contributor to the Scottish economy, providing more than 8,000 jobs.
"Almost 5,000 of those jobs are in the sea fish processing sector, which has an annual turnover of more than £100 million and a gross value added (economic impact) of £169m.
"Add to that the many more people who are indirectly employed in supply and servicing businesses.
"Those jobs support local economies, particularly in north-east Scotland, by providing employment and opening up careers and training opportunities for our young people.
"Hundreds of Scottish fishermen also rely on the viability of the processing sector.
"Those are the facts and figures but there is much more to it than that; we have a global reputation for the quality and range of our seafood, so buying local means buying some of the best – and freshest – produce in the world caught from the waters around our coastline. Fish landed at our ports can be on your table within hours – you can't get much fresher than that.
"The quality is second to none and that's what consumers get when they buy local."
Buying local campaigns are also in tune with national efforts to encourage more young people to consider careers in the food and drink industry, and also build further on Scotland's growing reputation for outstanding produce.
Public-partnership Scotland Food and Drink (SFD) aims to recruit enough people to fill about 27,000 jobs by 2022, as part of its mission to double the value of the industry to £30 billion by 2030.
SFD chief executive James Withers said: "While this is a challenge, we believe it's achievable.
"Our #ScotFoodGoals campaign will act as a springboard to show just how diverse and rewarding a career in food and drink can be."
Encouraging businesses and consumers to buy local is a key part of efforts focused on diversifying the north-east economy after years of reliance on oil and gas.
The Buy North East campaign – launched in September 2016 as part of the area's response to the slump in oil prices – is led by Aberdeen and Grampian Chamber of Commerce (AGCC), Aberdeen City Council and Aberdeenshire Council, together with Aberdeen Journals and Scottish Enterprise.
More than 500 organisations have signed up for the initiative, which aims to put local procurement "firmly on to the agenda of private, public and third sector organisations in the region".
AGCC chief executive Russell Borthwick said: "The north-east has an excellent base in food, drink, agriculture and seafood, with its wide range of primary produce, new businesses and internationally-recognised brands.
"In addition to national and international growth, there are still gains to be made closer to home. Research carried out by the chamber last year found that north-east businesses source just under half of product ingredients locally, rising to 67% among food services, catering or hospitality businesses."
Mr Borthwick added: "Buying local is not only important for a strong regional economy, it's an easy decision to make when you have the quality and diversity of produce on your doorstep that we are lucky enough to have here."