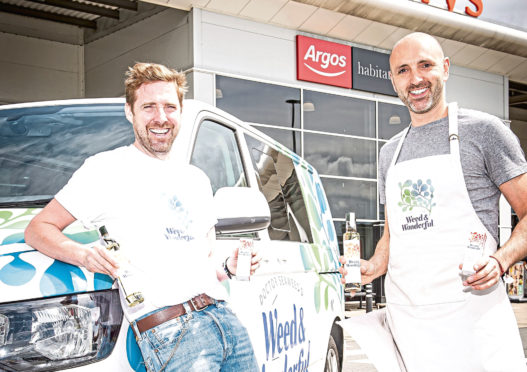 A company harvesting seaweed in the Outer Hebrides for a variety of food and nutrition products has secured a potentially lucrative European distribution agreement.
The Department for International Trade said yesterday the deal would see Seaweed & Co's natural seaweed-based PureSea range distributed to food and beverage markets in countries including Denmark, France and Germany.
Seaweed & Co comprises two businesses, PureSea Ingredients, which is headquartered at Whitley Bay in Northumberland, and Lewis-based Weed & Wonderful.
Founder Craig Rose teamed up with long-time friend Ricky Wilson – TV personality and front man of rock band the Kaiser Chiefs – to launch the Weed & Wonderful seaweed-infused oils and capsules.
Global ingredients distributor Univar Solutions will now help Seaweed & Co find new customers for products processed at a factory employing 15 people on Lewis.
The company has previously supplied ingredients for PepsiCo's Off the Eaten Path vegetable snacks and Marks and Spencer's smoked Hebridean seaweed mayonnaise.
The company also sells directly to customers through its Weed & Wonderful range, which helps people incorporate health-giving seaweed into their everyday life and is available at health food stores across the UK.
Seaweed & Co already exports to countries including Israel, South Korea, Australia, Canada and the US, but will now expand further into Europe with support from Univar.
It is also targeting Asia, where food products from Scotland are highly regarded for their quality, as it taps into a global market that was worth £8.17 million to UK seafood exporters alone last year. The total global commercial seaweed market is expected to be worth £17.5bn by 2024, thanks to increased demand for organic, natural and sustainably sourced products.
Mr Rose said: "Seaweed is undoubtedly the future. It ticks so many boxes for food, health and nutrition, and is absolutely on-trend."
Europe trade commissioner Andrew Mitchell said: "I am delighted to see businesses like Seaweed & Co expand their reach throughout Europe by tapping into the growing demand for high-quality UK produce.
"There are numerous opportunities for UK companies overseas, which is why the Department for International Trade is committed to boosting UK trade and prosperity across the continent of Europe and not just the European Union."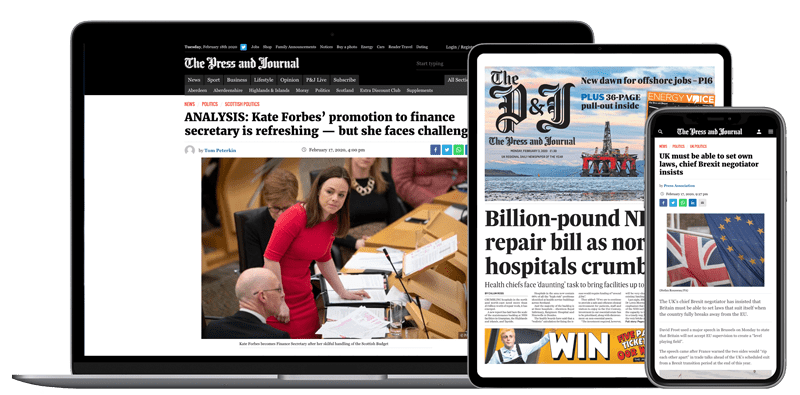 Help support quality local journalism … become a digital subscriber to The Press and Journal
For as little as £5.99 a month you can access all of our content, including Premium articles.
Subscribe