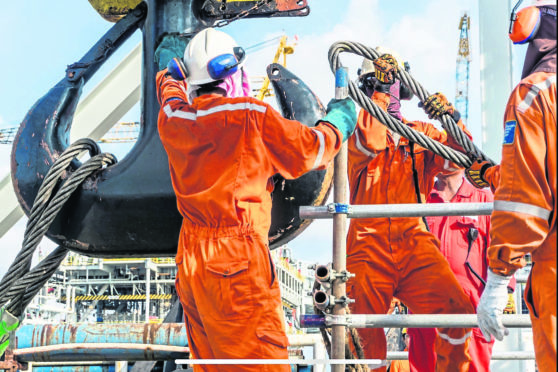 The youngest son of Highland businessman Roy MacGregor is at the heart of a secondary demerger of the family businesses.
Last year Inverness-based Global Energy Group (GEG) split in two, with about 40% of its business becoming subsidiaries of a new investment company, Envoy & Partners, owned by two of Mr MacGregor's sons and a Japanese investor.
Iain MacGregor, 38, became managing partner and 50% owner of Envoy, which also has its headquarters in Inverness.
Younger brother John MacGregor, 33, and Japanese conglomerate Mitsui each took a 25% stake.
Envoy has now announced the divestment of its recruitment portfolio, comprising Aberdeen businesses Global Resources Network, Maris Subsea and Granite Recruitment (formerly Expertec).
These three firms employ about 25 people in total and would typically be turning over around £20 million in a year without Covid-19.
The deal marks a minor reorganisation of Envoy, with John MacGregor trading equity in exchange for the demerged operations of the overall portfolio.
Envoy chief executive Iain MacGregor increases his stake to 57% and Mitsui's shareholding rises to 28.5%, with John MacGregor now owning 14.5%.
John MacGregor said: "We have enjoyed the period of ownership under the Envoy portfolio but the growth opportunity in the recruitment businesses could only be realised with this independent view.
"We have begun to add depth to the business through the acquisition of Granite last year, and now have our sights set on further exciting developments. The capital structure in place will enable the team to meet these ambitious growth plans."
Iain MacGregor added: "Since forming Envoy 18 months ago, John and I have maintained a view that the recruitment portfolio should be demerged from the rest of the group.
"Its growth ambitions and funding requirements will benefit from independence, while bringing greater focus to the Envoy growth agenda."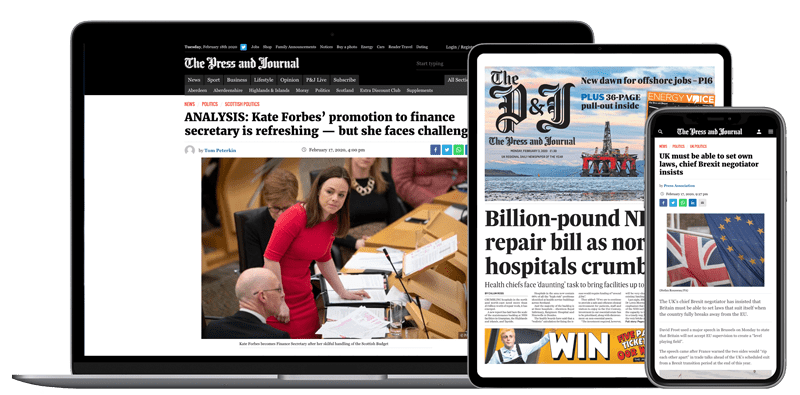 Help support quality local journalism … become a digital subscriber to The Press and Journal
For as little as £5.99 a month you can access all of our content, including Premium articles.
Subscribe