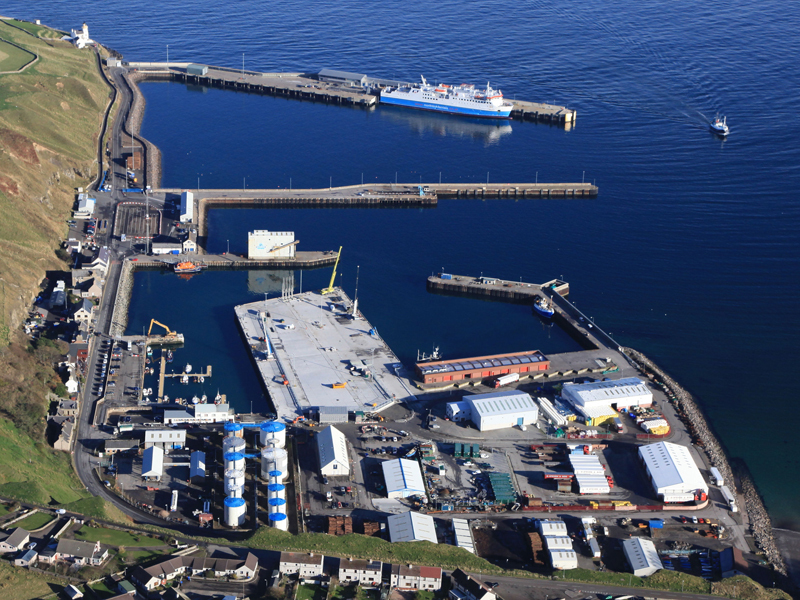 Shipping line Eimskip has launched a weekly container freight service between Scrabster and the Faroe Islands.
The company's Grey Line service connects Torshavn and Tvoroyri to the Scottish port using the 5,560 tonne vessel Ruby.
The addition of the weekly service reflects the strategic importance of Scrabster to developments in the North Atlantic and complements the port's ambitious business plan to capitalise on its position as the most northerly commercial port on the UK mainland.
Sandy Mackie, Trust Manager of Scrabster Harbour Trust, said: "We're delighted to welcome Eimskip to Scrabster and the opportunities this will bring for growth across a range of sectors. Scrabster is the fastest route from the Faroes to the UK as well as the European continent.
"Expanding our international freight connections is an important element in the growth of our business across a range of sectors, such as fish, renewables, offshore oil and gas and general freight.
"We look forward to working closely with Eimskip and other businesses to make the most of this opportunity to expand our international business."
Mike Lane, Managing Director of Eimskip UK, said: "We are pleased to be working closely with the Harbour Trust and our other local partners in Scrabster. It is very important for our fresh fish customers to have a regular and effective transport solution that they can trust and rely on. We have chosen Scrabster as our new port of call in Scotland based on its location and the short transit time from the Faroe Islands. The port and supporting companies are also very well-versed in the handling of fresh fish."
"We look forward to building a strong working relationship with all of our partners in Scotland to ensure that this new port call is successful."