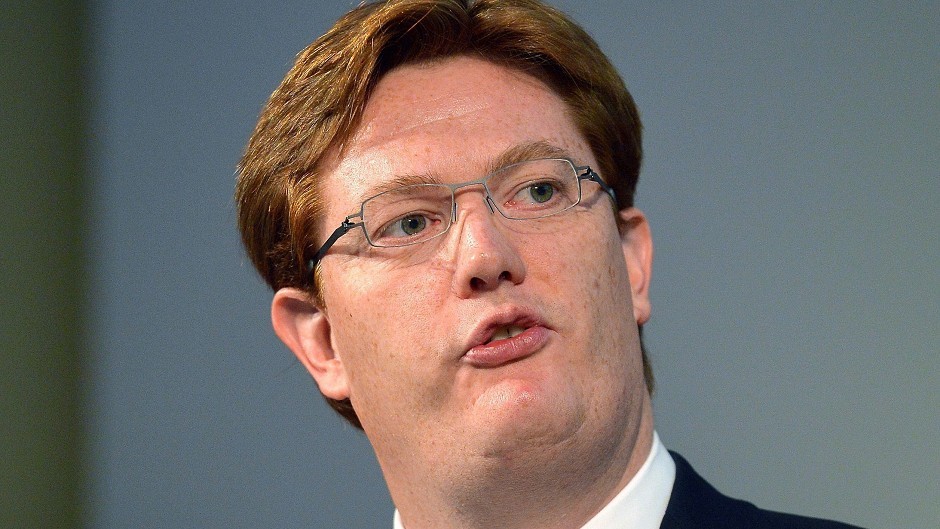 Offshore industry chiefs have urged the UK Government to speed up measures to support the vital sector after coalition ministers unveiled radical plans to reward North Sea investment.
Tax regime changes aimed at making sure as much oil and gas as possible is extracted have been welcomed by operators.
But they want them implemented sooner rather than later because of the challenges posed by low crude prices and high exploration costs.
Highland MP and Chief Secretary to the Treasury Danny Alexander and Exchequer Secretary to the Treasury Priti Patel were both in Aberdeen yesterday to present their department's financial review of the sector.
It promises to simplify the UK fiscal regime and includes a small cut in the supplementary charge on offshore companies' profits to 30%, which was announced by Chancellor George Osborne in his Autumn Statement on Wednesday.
The controversial tax was raised from 20% to 32% without consultation in Mr Osborne's infamous Budget tax grab in 2011.
Mr Alexander said the government would consider lowering the rate further but only "as soon as we can afford to do so".
A cluster allowance, also mentioned by the chancellor, will mean investment in areas surrounding high-pressure, high temperature North Sea fields – such as Culzean, operated by Maersk Oil – will benefit from £200million in tax relief on every £1billion of investment.
The government also extended "ring-fence" expenditure from six to ten years to allow longer investment plans.
Further pledges which will not be implemented until the spring Budget include the replacement of the existing system of offshore field allowances and measures to stimulate exploration, including financial support for seismic surveys in under=explored offshore areas.
Mr Alexander pledged to undertake further consultation with the industry and the new Oil and Gas Authority (OGA) on fiscal measures, such as a basin-wide investment allowance, reforming the fiscal treatment of infrastructure and the possible transferability of decommissioning tax reliefs.
Oil & Gas UK chief executive, Malcolm Webb, hailed the "spirit of co-operation" in the announcement of the review, but warned against "protracted discussion" on further support.
He said: "We are encouraged by these proposals but must now swiftly act on them given the current challenges facing the industry.
"Delivery is very important here. I do hope we can set Budget 2015 as our target for delivery on these matters. We mustn't now enter into a protracted discussion.
"This has to be a discussion with a view to early delivery. That is what the industry would expect and, frankly, what the industry needs."
He added: "We do need to keep our pace accelerated."
Bob Ruddiman, head of energy at legal firm Pinsent Masons, said the tax cut and further pledges were "a step in the right direction, but it is only a beginning".
He added: "A cynic might point out this is only one concession with five other proposed actions coming down the line, but let's recognise this is the first tax reduction in the offshore industry in a very long time, if not the first ever."
Mr Alexander told industry leaders: "The days when the government regarded the North Sea primarily as a means of raising revenue are over.
"You are first and foremost a vitally important economic asset which supports jobs and investment, and one in which we will do whatever we can to support, so we can meet our shared objective of squeezing every last drop we can out of the North Sea."
He said the tax cut was a "vitally important signal that the North Sea is open for business".
He added: "To reassure you, we will not stop there. As soon as fiscal conditions permit, we are committed to lowering that rate further in a staged and affordable way to get more investment and encourage greater production."
The review estimated there could be up to 21 billion barrels of oil equivalent remaining offshore, with about 15 billion-16.5 billion barrels thought to be economically recoverable.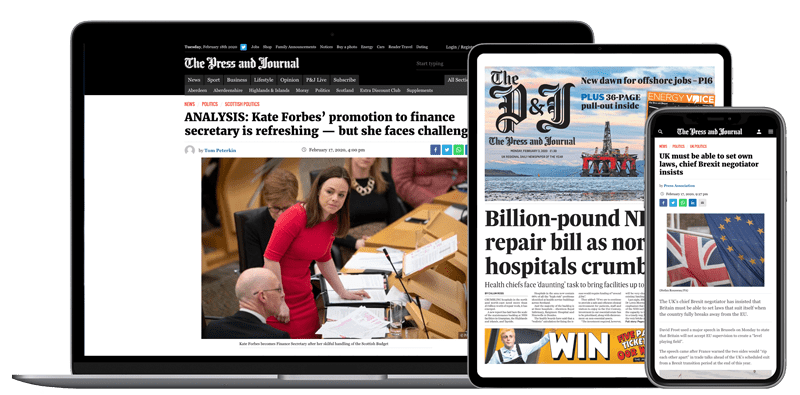 Help support quality local journalism … become a digital subscriber to The Press and Journal
For as little as £5.99 a month you can access all of our content, including Premium articles.
Subscribe