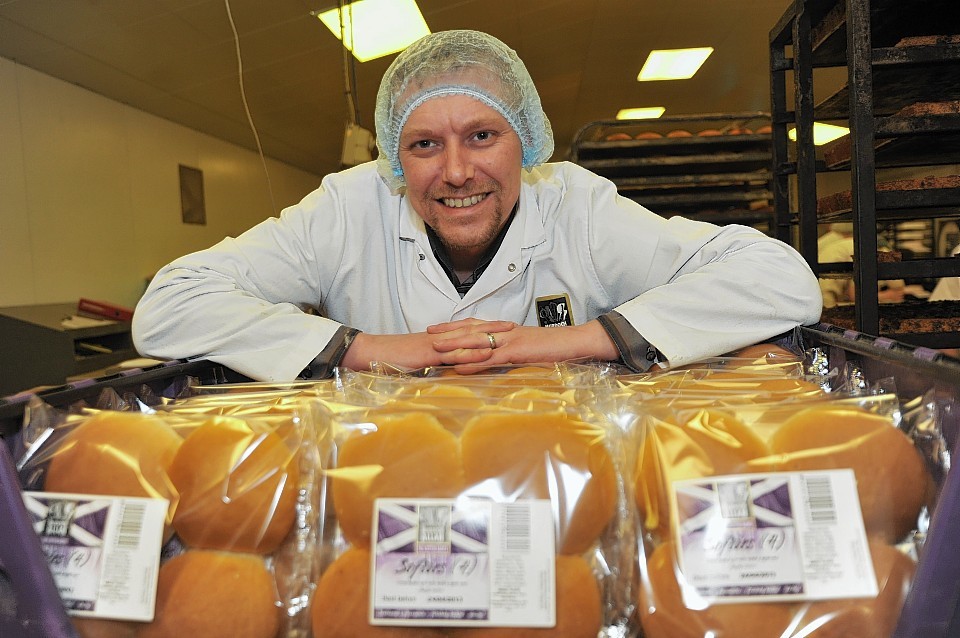 North-east family bakery Murdoch Allan has taken over an Aberdeen bakery famed for its all-night pies.
Thain's Bakery, which was established in 1962 by the late Jack Thain and his wife Ilene, currently employs 50 people. It runs a 24-hour pie shop in George Street as well as  Duncan's Bakery outlets, Cummings of Tarves and the Aberdeen Buttery Company.
Hatton-based Murdoch Allan employs over 100 people and produces a range of craft bakery products including the north-east's own delicacy, the buttery. The business is managed by third-generation craft baker Paul Allan and his wife Katrina.
Thain's owners Graeme and Alan Thain, who took over the running of the business in 1988, will remain with the business,
Mr Allan said: "I am particularly pleased that Graeme and Alan Thain will be remaining with the business which they have worked hard to build up over the years and which was founded by their late father, Jack Thain, in 1962.
"In fact, this is particularly exciting for me personally as my grandfather served his apprenticeship at Cummings of Tarves, one of the constituent brands of the Thain's company.
"This new arrangement secures both businesses, going forward and retains several of Scotland's pre-eminent bakery brands. .
"This move is also a vote of confidence in the Thain's business and workforce and allows Murdoch Allan to further secure its capacity to meet the volume of demand created by our various contracts."
Murdoch Allan started in 1991 when Murdoch and Caroline Allan bought Reid's bakery in Fraserburgh. Current Managing Director Paul Allan joined the team fresh from bakery college in Aberdeen at the same time.
The firm then acquired Robb's bakery in Strichen, famous for its oatcakes and butter biscuits.  Product ranges increased as well as the supply of corner shops and independent supermarkets.  In 2002, with the long-established Simmers factory in Hatton due for closure by owners United Biscuits, a deal was reached with the help of then local MP Alex Salmond and local councillors for Murdoch Allan to take over the factory and maintain production in the village.  As a result, local jobs were safeguarded and turnover virtually doubled overnight.
Murdoch Allan now operate six retail outlets in the north-east offering fresh bakery goods and takeaway meals.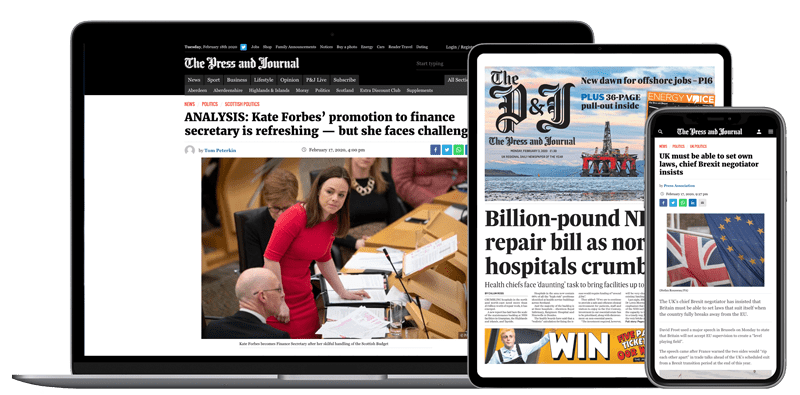 Help support quality local journalism … become a digital subscriber to The Press and Journal
For as little as £5.99 a month you can access all of our content, including Premium articles.
Subscribe