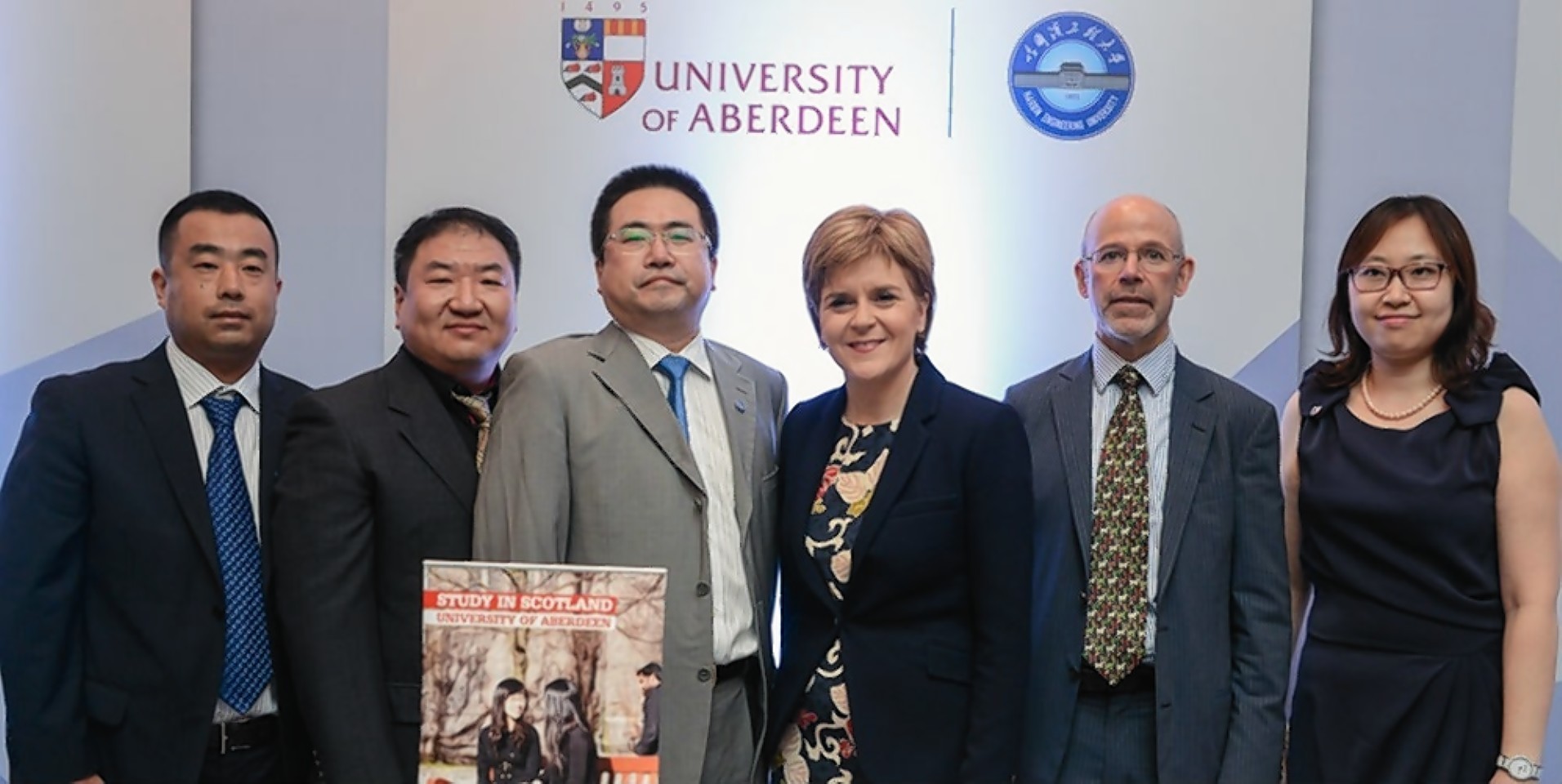 Chinese partnerships for Aberdeen University and a training business in Dingwall have been highlighted at a showcase event in Beijing by First Minister Nicola Sturgeon.
TEFL Org UK, which trains thousands of people every year in teaching English as a Foreign Language (TEFL) has signed a £1million deal to provide training courses to China's largest English-speaking newspaper, China Daily.
Founded by husband and wife team Joe and Jennifer Hallwood in 2008, the firm signed the partnership agreement in Beijing in the presence of Ms Sturgeon.
The tie-up emerged after Mr Hallwood acted as a judge for China Daily's English speaking competition which attracts over 700,000 entrants each year.
Mr Hallwood said: "When I was judging the last competition, there was an obvious need to help level the playing field for entrants and create courses that can develop speaking and presentation skills for competition entrants."
Dingwall-based TEFL will soon be moving to new offices in Inverness on the back of recent expansion.
Ms Hallwood said: "We have come a long way from our humble beginnings in our back garden in Beauly and have been looking for ways into the China market for nearly three years. It is fantastic that we are now seeing something come from the time and hard work that has been put in."
Meanwhile, the University of Aberdeen unveiled plans to collaborate with Harbin Engineering University, a leading Chinese university.
The universities have signed a Memorandum of Understanding (MoU) that will see them work together to promote the development of joint ventures, with an emphasis on civil engineering teaching and research.
Seth Kunin, Vice-Principal for Internationalisation at the University of Aberdeen, said: "The agreement will deliver benefits for both universities, particularly in terms of the potential for research collaborations, and the opportunities for Chinese students to gain higher level entry to our renowned civil engineering programmes."
The deals were part of a showcase where 10 Scottish companies and Chinese private sector partners unveiled agreement estimated to be worth £43.15million to the Scottish economy and will collectively create 70 jobs in Scotland.
Ms Sturgeon said: "Scotland is well placed to benefit from China's strategic focus on innovation, with our longstanding expertise in sectors which have been identified as essential for China's future prosperity."