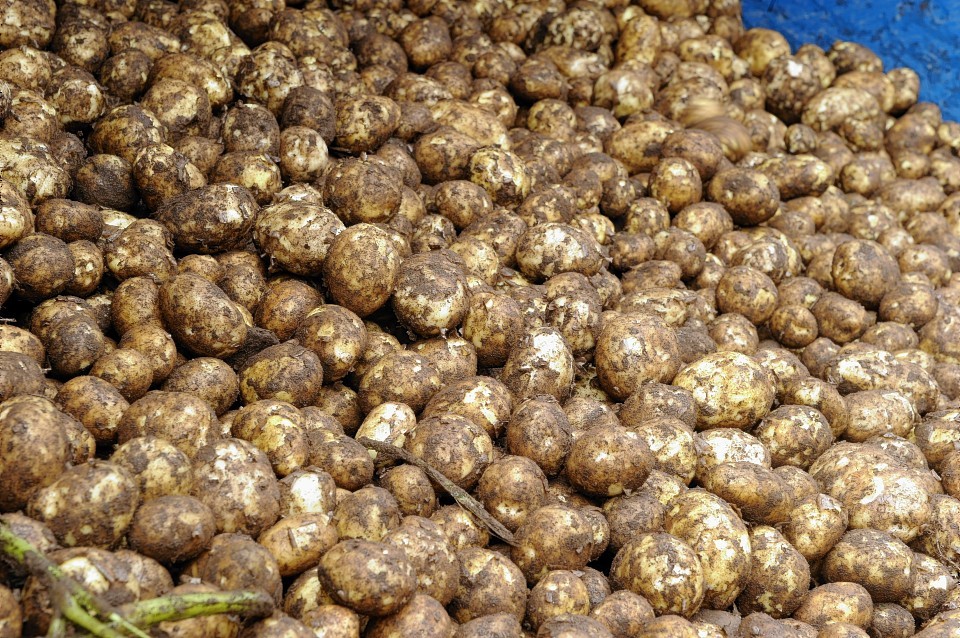 A tiny tattie developed in Scotland has been deemed to be a "wee Gem".
The Gemson variety, a small salad potato developed by Grampian Growers and the James Hutton Institute, offers the same good taste as a rival type but is lower in calories, researchers have found.
Nutritional experts from Queen Margaret University (QMU) found that the Gemson potato has a positive impact on the environment, produces less waste and can offer higher yields for the farmer in comparison to its main competitor, Maris Peer.
The tattie type has recently been introduced to the UK market by Montrose-based Grampian Growers, which holds the world-wide marketing rights. It is currently available for sale at major retailers in the UK and Ireland.
The humble potato is an important crop for Scotland, both for the health of its people and for the Scottish economy. The potato industry in the UK is currently valued at £4.1billion across all sectors. The Scottish potato industry can be split between seed and ware (consumption) production with a combined annual value of close to £100million annually.
Dr Laura Wyness from the Scottish Centre for Food Development and Innovation at QMU, said: "When analyzing the nutritional profile, our research showed that Gemson potatoes had a very similar nutritional content to its main competitor, Maris Peer, but was lower in calories.
"Having assessed appearance, taste, texture and overall liking during consumer taste trials, the panel reported that they enjoyed both Gemson and Maris Peer. There was little difference between them," she added.
Sandy McGowan, General Manager at Grampian Growers, who has driven the introduction of the new Gemson potato to Scotland and the rest of the UK and Ireland, has over 10 years' experience in developing new varieties for market.
He said: "We had established that Gemson has a positive impact on the environment including higher yield and less wastage compared to competitor varieties.
"Queen Margaret University's research has confirmed that the sensory qualities – specifically taste and texture – are also highly acceptable to consumers and on an equal footing to the main baby potato competitor, Maris Peer.
"The research has allowed us to establish the facts about the nutritional content and consumer preference, arming us with essential information to assist in further developing our marketing strategy.
"We now have in depth taste and sensory knowledge of Gemson that backs up its superior agronomic benefits to the potato grower and packer, and gives us real confidence in expanding Gemson's share of the baby potato market in the UK and Ireland," he said.
The research was funded by a £5,000 innovation voucher from Interface, a government-backed service that connects businesses to universities.
Miriam Smith, Development Manager at Queen Margaret University, said: "By accessing university knowledge, expertise and specialist facilities Grampian Growers is now armed with the facts and can confidently market Gemson potatoes to the UK food market."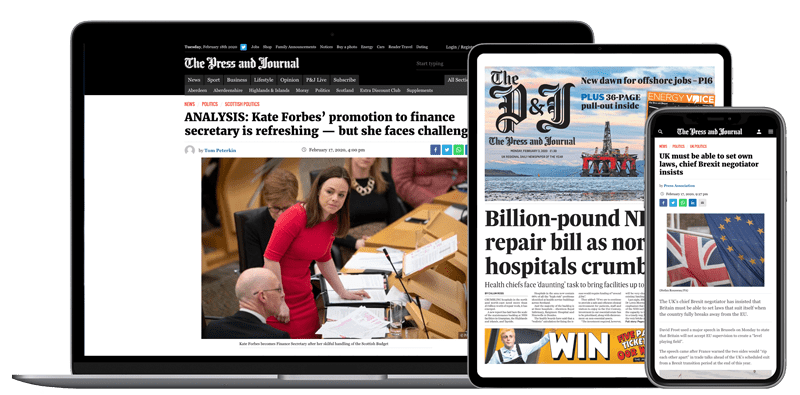 Help support quality local journalism … become a digital subscriber to The Press and Journal
For as little as £5.99 a month you can access all of our content, including Premium articles.
Subscribe