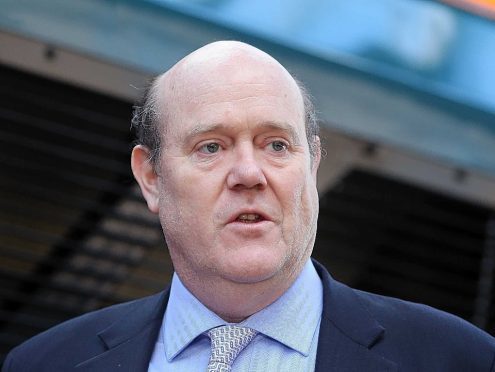 Northlink Ferries operator Serco disappointed investors yesterday after it revealed it was not out of difficulties yet.
Shares in the outsourcing giant fell 4.3% to 109.3p when it warned 2016 profits would be almost halved compared to 2015. This was despite reporting that trading this year has been ahead of its expectations.
Serco, which also operates the Caledonian Sleeper, is still in recovery mode after being hit by an overcharging scandal in 2013.
The FTSE-250 company was found to have continued to charge the UK government for electronic tagging of prisoners even after some of them had died.
According to analysts at stockbroker Charles Stanley: "The fall out resulted in management writing off £1.5billion, prompted by losses on various contracts and on certain acquisitions. As a result, the company slashed its profit guidance, cancelled its dividend and raised £550million in new equity."
The Hampshire-based firm is attempting to make a comeback under its new chief executive Rupert Soames, who was appointed last year.
In statement on yesterday's trading update he said: "We expect to deliver a better performance than we originally expected in 2015, which reflects the fact that we are beginning to make progress and are delivering on our promises.
"In November 2014, when we announced the initial findings of our Contract and Balance Sheet Review with its consequent write down of assets, we said that we expected 2016 to be a further challenging year. We still expect this to be the case…. 2016 and 2017 involves much work to rebuild our new business pipeline and become more cost efficient, but our view of the longer term recovery potential is unchanged, and we are increasingly confident that we have the right team, actions and underlying business strength to succeed."
Serco added it has exceeded its cost-savings targets for 2015 and is seeking to cut another £50million in central support and other overheads in 2016.
For 2016, Serco expects to generate revenue of around £2.8billion, compared to around £3.5billion for 2015, and said its trading profit will fall further to around £50million, almost half the upgraded guidance for 2015 of £95million.
The group's UK private sector business processing outsourcing business is expected to deliver a loss in 2015, though this should be reduced in 2016.