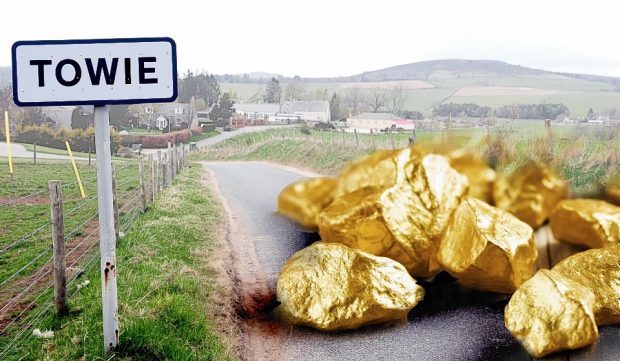 A company searching for gold in Aberdeenshire has doubled the size of its prospecting area after uncovering rock laden with the precious metal throughout the area.
GreenOre Gold, which is backed by a Turkish goldmining giant, has now licensed nearly 200 square miles of land after finding significant gold samples in the rocks and streams surrounding Alford, Rhynie and the tiny village of Towie last year.
Gavin Berkenheger, managing director of GreenOre, said an initial survey of the region revealed high-grade ore samples with more than 10 times the gold content necessary to start a commercial gold mining operation.
"In and around Towie, we found a sample of over 53 grams per ton.
"We have expanded it to Alford and Rhynie because of the trend of gold mineralisation. We find it going over that way.
"These are some really significant grades we have been finding.
"Anything over five grams per ton of rock would be economically viable for an underground mine. This is usually based on $1100 per ounce," he said.
In April, the Muir or Ord based company won backing from Istanbul-based Koza Altin Isletmeleri, which agreed to back GreenOre's exploration efforts in exchange for a stake in the business.
The investment was a huge boost of confidence in the firm which believes the site, about 30 miles west of Aberdeen, is part of the same geological "supergroup" as the massive Curraghinalt gold deposit in Northern Ireland.
Mr Berkenheger, an Aberdeen University geology graduate, said the next steps involve further evaluation and the siting of a potential underground mine.
He said: "Since Koza has been working with us, we have sampled every stream from Tarland to Rhynie.
"They want us to sample every stream in that area. We are close to finishing that.
"That is the initial broad sweep. From that we will get our target area which we will follow up on.
"Work will include stream sediment sampling, rock and soil analysis with the possibility of trenching and drilling to obtain gold in bedrock," he said.
Yesterday the company confirmed it had acquired the licence from the Crown Estate for a further 95 square miles for gold prospecting, adding to the license it had near Towie.
The company has also acquired a further 96 sq mile exploration ground in South Ayrshire.
The Crown Estate owns and manages virtually all the naturally occurring gold and silver in the UK. For historic reasons, these deposits are called the "Mines Royal".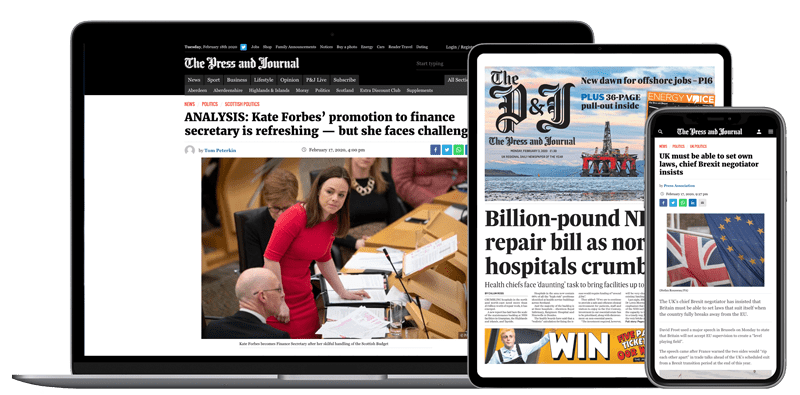 Help support quality local journalism … become a digital subscriber to The Press and Journal
For as little as £5.99 a month you can access all of our content, including Premium articles.
Subscribe