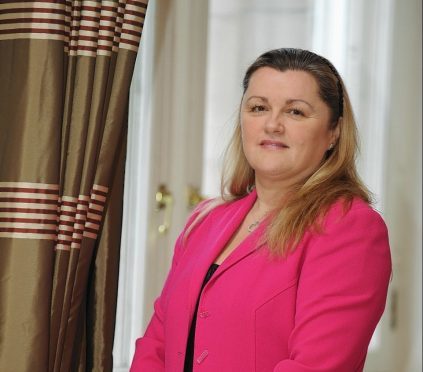 Sales at Moray food group Baxters enjoyed a £75million boost in the year due to its acquisition of an American maker of military food rations.
Baxters Food Group's acquisition of Wornick – which cost it £87.5million – saw sales grow 40% to £226million in the year to the end of March 201.5
Without the buyout of the Cincinnati-based business, sales at Baxters would have fallen from £160.7million to £150.7million in the year. Pre-tax profits at the group edged up 7.5% to £157,000, although this included exceptional charges of £5.5million related restructuring and refinancing.
Audrey Baxter, executive chairman and chief executive said the company is grappling with the impact of food price deflation.
She said: "A challenge within all our markets is the well documented movement of consumer food prices.
"This remains a principal risk to our operations in line with strong consumer demand for product cost promotions and food deflation all contributing to affect gross margin stability.
"We continue to work with all our customers to mitigate these risks that appear unlikely to change in the foreseeable future."
But she said the acquisition of Warnocks heralded a "transformational change" to the scale of the business.
"While our 2015 results reflect the costs of such a significant acquisition I am pleased to confirm that our projections for the current year's trading will more than demonstrate the significant synergies we have made across our global operations. I will be in a position to comment further on our 2016 year-end in the coming months.
"Through our recent mergers and acquisition activity we now have a number of factories in five distinct manufacturing geographies. It is our intention to undertake a number of initiatives to improve our manufacturing efficiency across our global footprint.
"Looking ahead we remain excited about the ongoing integration of Wornick with a focus on a NPD programme for our wider customer base. We will invest further in our core capabilities and plan a major initiative in our UK and central European operations.
"The board remains excited with our strategic plans and the steps we are taking that will make Baxters a stronger manufacturing group for the future. We have the confidence in our robust management team and their plans to move forward positively."