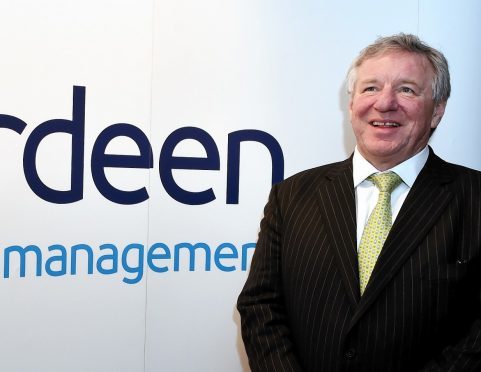 Market watchers worried about the effects of Donald Trump's surprise electoral victory in the US have been advised: "Don't panic", by one of Scotland's leading fund managers.
Martin Gilbert, chief executive of Aberdeen Asset Management, said the falls in markets which welcomed the confirmation of the new president-elect were "understandable", but that market indicators are set to "settle down" as it becomes clearer what economic policies Mr Trump might embrace when he moves into the White House in January.
He said: "The falls in some markets are understandable. A Clinton victory had been priced in by many investors and what a Trump presidency will look like is still unclear – markets hate uncertainty."
He added that the drive among voters to vote in a political outsider like Mr Trump was in a similar vein to the UK's vote to leave the European Union – a trend that was set to continue in Europe.
"Trump's victory is another example of a vote against the status quo. As with the UK referendum, many people voted against the establishment as they believe they have been ignored for many years and the recent low growth, non-inclusive growth environment has only accentuated this feeling," he said;
"In the upcoming elections and referendums taking place across Europe we are likely to witness further votes against the establishment. So political risk will remain a firm part of the investment landscape for the foreseeable future."
Early this morning markets reacted when it appeared Mr Trump was pulling ahead of his rival in the vote count, as "safe haven" investments such as gold, silver and the Japanese yen rose relative to the US dollar, while the Mexican peso plummeted.
But while London's FTSE 100 index initially sank on opening, it rebounded into positive territory.
Likewise European markets also finished the session higher, as the billionaire tycoon's acceptance speech helped soothe investor fears over the economic impact of his policies.
US markets also proved resilient in the face of the landmark result, defying expectations of a sharp slump.
Mr Gilbert said: "This is a time for a calm head when looking at markets. Often the best course of action is not to panic and wait to see how things develop.
"Markets in time will settle down, Trump will not become President until January and between now and then it will become clearer what a Trump presidency will look like.
"His acceptance speech was inclusive and will hopefully help allay some investor fears."