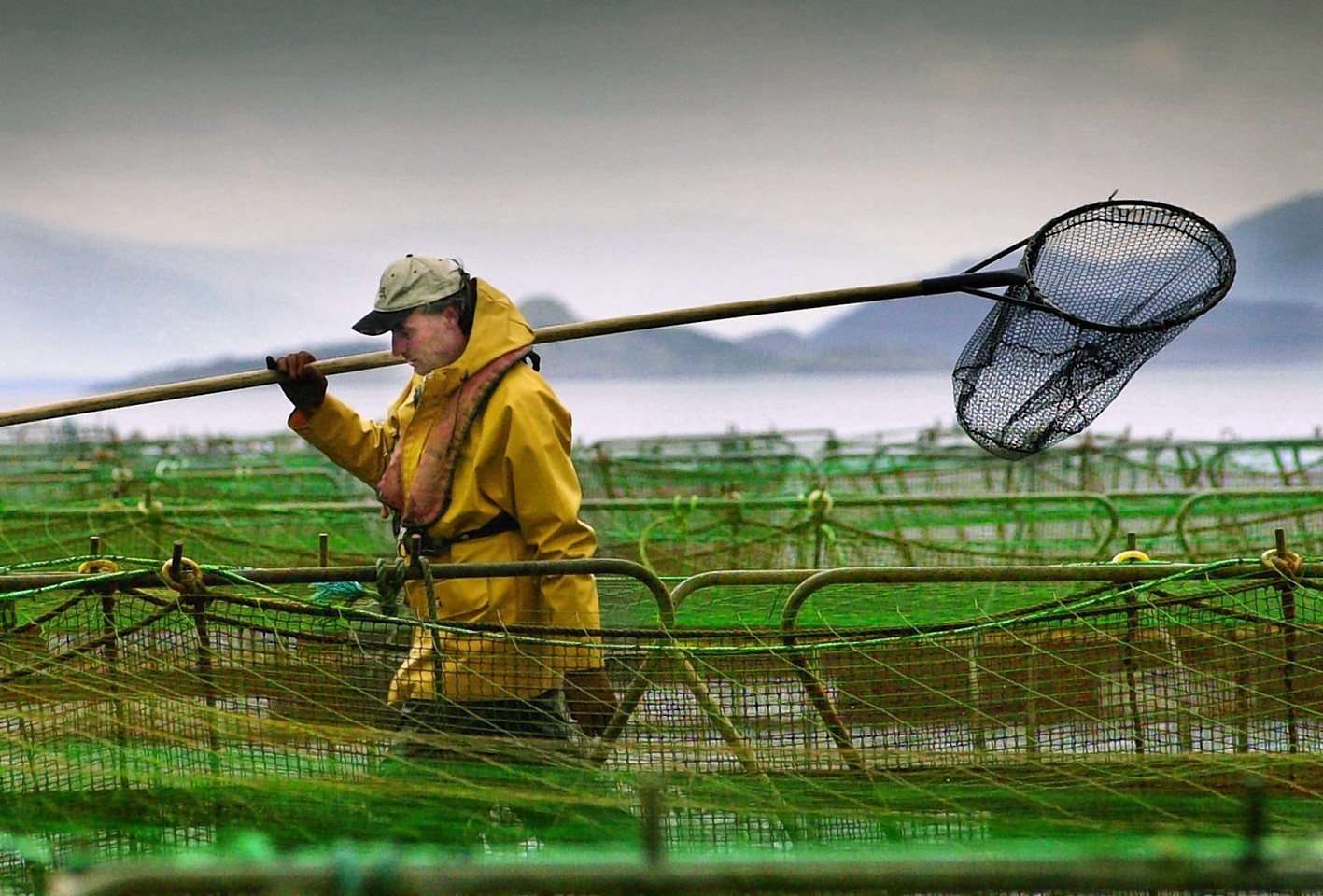 The Scottish Salmon Producers' Organisation (SSPO) has cast its net for a new chief executive to replace Scott Landsburgh.
Its hunt for a new boss comes after Mr Landsburgh, who has been at the helm of the industry body since 2008, announced his intention to retire in the coming year.
SSPO said the change at the top coincided with an 18-month programme of transition as the industry prepares for Brexit.
Recruitment to find his successor will start in the spring, it added.
Another change sees Anne MacColl step down as SSPO chairman, with Wester Ross Fisheries managing director Gilpin Bradley taking over that role to oversee the transition.
Mr Landsburgh, who was chief executive of the Scottish Grocers' Federation between 2000 and 2005, said: "As we embark on our path to exit the European Union, I feel proud to have played a part in helping farmed salmon become Scotland's largest food export.
"This is, therefore, an opportune time for me to hand over the reins to ensure we continue to enjoy this success in European, UK and overseas markets post Brexit.
"This is an industry of which Scotland should be proud. I am delighted to have contributed to its success over the past eight-and-a-half years and look forward to seeing it continue to flourish in the future."
SSPO represents most of Scotland's salmon farming industry, which accounts for about 40% of all Scottish food exports by value.