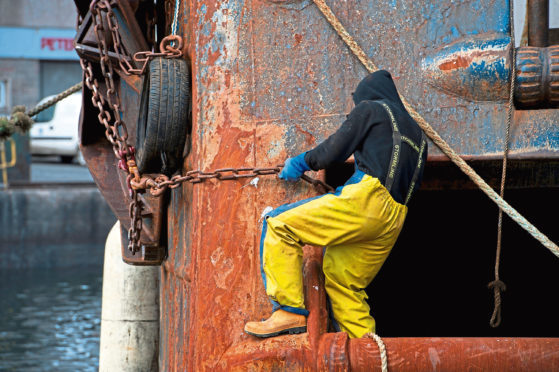 A research report launched by national maritime welfare charity Seafarers UK highlights "significant" safety concerns and "creeping neglect" at UK fishing ports.
Fishing for a Future: An Analysis of Need, Challenges and Opportunities in UK Fishing Communities also calls for a "fresh collaborative approach" to improving the lives of people in some of Britain's most deprived fishing communities.
It adds: "A significant number of the ports studied demonstrated evidence of poor health amongs the fishermen and the wider community.
"Over 50% of survey resondents experienced characteristics of health depravation."
Researchers reported "evidence of a poor lifestyle in terms of diet and substance abuse", while nearly one-third of the 41 ports studied suffered housing depravation.
The report says: "The majority of fishermen described their health as 'good' but over a third managed long-term chronic conditions.
"This is similar to previous research which identified that a high proportion of older fishermen have at least one disability/long-term illness.
On safety, the report reveals "a picture of deprivation and creeping neglect" as many smaller ports become "increasingly challenged by the quality of their operational infrastructure".
It adds: "Training is perceived as a necessary evil. Less than 20% of the survey respondents don't wear a personal flotation device on a regular basis.
"Fishermen's tolerance and even acceptance of the risk involved in their profession would be unlikely to be tolerated in any other industry."
Scottish Fishermen's Federation (SFF) chief execuitve Bertie Armstrong said: "The SFF … is at the forefront of pushing ambitious safety and welfare plans from the perspective of the industry in Scotland as part of the Fishermen's Welfare Alliance alongside Seafarers UK and the Fishermen's Mission."