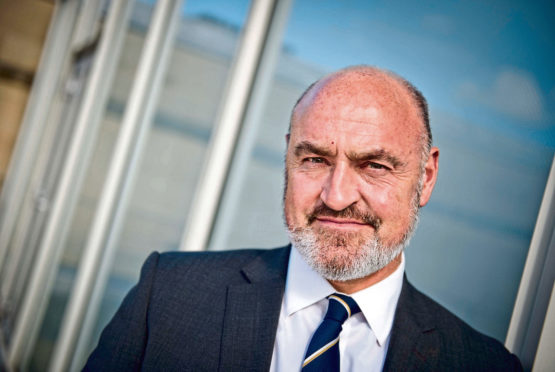 Scottish dealmakers can expect a Brexit-hit drop in mergers and acquisitions (M&As) despite 2018 shaping up to be a near-record year for transactions globally, according to EY.
The professional services giant says intentions among companies throughout the UK to pursue M&A deals during the next 12 months have hit the lowest in four years.
EY's 19th Capital Confidence Barometer – a biannual survey of more than 2,600 executives across 45 countries – shows 45% of UK bosses planning deals, down from 65% in July 2018.
Economic uncertainty is forcing UK businesses to choose "safer routes" to allocate capital, EY says.
Firms throughout Britain are focusing most of their resources and attention on investment in existing operations (30%) and improving working capital management (29%) ahead of acquisitions, joint ventures and alliances (7%), the report adds.
Ally Scott, EY's Head of Transaction Advisory Services in Scotland, said: "Brexit-related disruption and the impact of a weaker pound on import prices are all at the front of the minds of UK business leaders.
"But while this may translate into UK companies taking a modest step back from deal-making in 2019, the need to get ahead of technological disruption and seek growth from new markets is likely to sustain M&A activity.
"Indeed, this is playing out in many of the transactions scenarios we are running today with our Scottish clients.
"Being properly funded and prepared to seize opportunities as and when they arise remains a key theme."