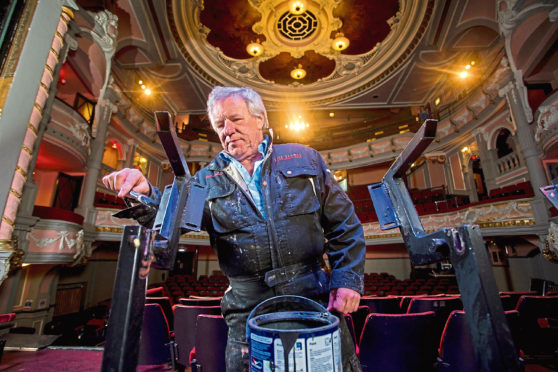 It lasted more than 18 months but the unorthodox co-management of Standard Life Aberdeen (SLA) is over after the company announced yesterday that north-east entrepreneur Martin Gilbert was changing jobs.
Mr Gilbert is now vice-chairman of the Edinburgh-based financial services giant, leaving Keith Skeoch to get on with the previously shared job of chief executive single-handedly.
But Mr Gilbert, 63, said he had no intention of retiring any time soon.
"My father was still working at 92 and I'm not really keen to stop yet," the Aberdeen-based businessman said, adding: "I've told the board I'll stay as long as they want me.
"I've been there from the start (at pre-merger Aberdeen Asset Management) and I won't be walking away from this combined business.
"I am passionate about making it a success."
---
---
Mr Gilbert also knocked on the head any ideas that he was ousted from the co-CEO's role by the SLA board.
He said: "When Douglas (Sir Douglas Flint) was appointed chairman, it was a real coup for the business.
"I told him there were too many distractions with all the co-CEO stuff going on, so why didn't I stand down and concentrate on what I enjoy most, which is the client side of the business. The board agreed."
Mr Gilbert, whose business and outside interests included a stint painting the Tivoli Theatre in Aberdeen in preparation for its reopening a few years ago, was speaking after SLA posted full-year results for 2018.
SLA's unusual arrangement for the managerial hotseat raised eyebrows in the City, with some market experts doubting it could work.
But Mr Gilbert, who in 1983 teamed up with other investors to buy a Granite City-based asset manager and went on to transform it into financial services heavyweight AAM, said the arrangement had worked "really well".
There was "just too much distraction about it," he said. "It's far better we concentrate on running the business and improving the investment performance."