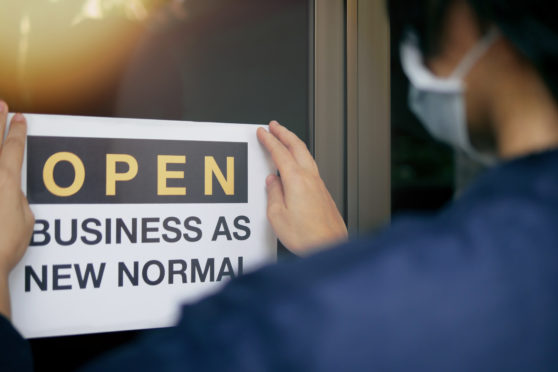 The Scottish Council for Development and Industry (SCDI) has produced a blueprint for economic growth after the Covid-19 lockdown.
Recommendations include the Scottish Government creating a "trade policy observatory" to analyse proposals and provide advice to Holyrood, businesses and public sector organisations as "an objective source of information".
The document also urges the UK Government and EU to negotiate and agree a "comprehensive free trade agreement to sustain a strong future partnership, protect mutual co-operation and support further prosperity".
SCDI says Scotland's universities and colleges, and Scottish industries, supported by the Scottish Government, should launch a "dialogue" with the public on "key missions" for research and innovation.
They should also work together to deliver higher levels of public investment in research and development, it says.
In addition, it calls for the Scottish Government to establish an independent advisory body – Future Regulation Scotland – to encourage innovation, and develop a "clear and coherent" national strategy for artificial intelligence.
Other suggestions include a new aviation strategy for Scotland, increased investment in "sustainable" travel infrastructure, an Upskilling and Lifelong Learning Fund, and a "net-zero proposition to attract resource-intensive industries to invest in and relocate production to Scotland".
The blueprint was put together in response to a call for views from the Scottish Government's advisory group on economic recovery.
SCDI, which canvassed members for ideas, said: "Our submission makes recommendations to build a strong recovery, address our long-standing social and economic challenges, and invest in clean growth."
Matt Lancashire, the business group's deputy chief executive, said: "The Covid-19 crisis has exacerbated a number of significant and long-standing challenges facing the Scottish economy, from low growth and weak productivity to rising inequality.
"Government needs to invest now in skills, infrastructure, place, innovation and trade to build our recovery, and create a more inclusive, sustainable and competitive Scotland.
"We need to build back better and increase our resilience to future technological, environmental and public health disruption," added Mr Lancashire.
"That's why we're calling for green infrastructure spending to reduce emissions, new partnership approaches to back innovation, and a reskilling and upskilling fund for workers.
"We look forward to continuing to work closely with the Scottish Government and the advisory group to help build Scotland's economic recovery."
SCDI said its ideas for an "inclusive, sustainable and competitive economy" could help to build a strong recovery and kick-start a "virtuous" economic cycle.
"The Covid-19 pandemic has created both a public health crisis and an economic crisis," the organisation said, adding: "The crisis is unprecedented in its complexity.
"It presents significant challenges for government, employers, workers and communities.
"As we move from responding to the immediate challenges to recovery, the importance of partnerships across public, private and third sectors, and across local and national boundaries, has never been greater.
"SCDI members have highlighted the strengths and opportunities Scotland has before it.
"They remain ambitious for Scotland and believe in an economy and a society for the benefit of all.
"Our ambition for Scotland is to build a recovery which creates the most inclusive, sustainable and competitive economy of any small nation in the world," added the business group.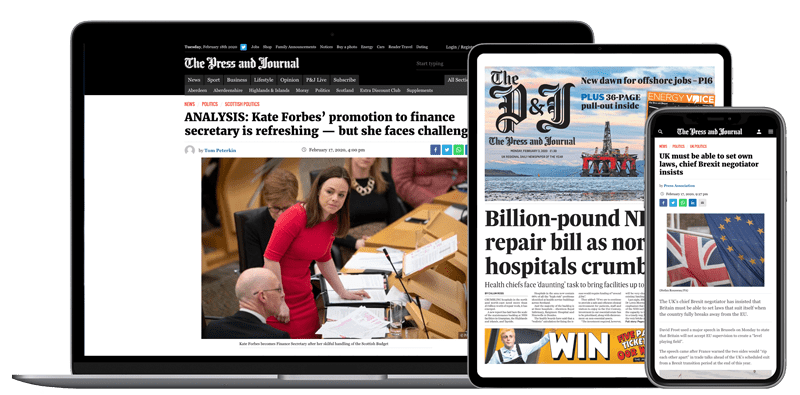 Help support quality local journalism … become a digital subscriber to The Press and Journal
For as little as £5.99 a month you can access all of our content, including Premium articles.
Subscribe