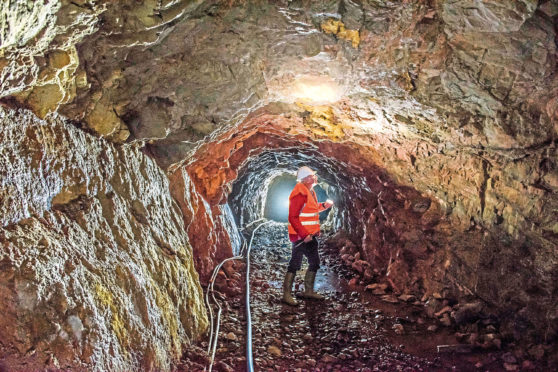 Scotland's first commercial gold mine will be in production by St Andrew's Day, it was announced yesterday.
Shares in Alternative Investment Market-listed Scotgold Resources jumped more than 4% after it said construction and development activities for its Cononish gold and silver project, just south of Tyndrum, in Argyll, were progressing well.
First "gold pour" is expected by November 30, meaning Scotgold's bosses can celebrate a long, hard slog to reach that point on the day the country honours its patron saint.
Cononish boasts estimated reserves of 550,000 tonnes of good quality gold-bearing ore – enough to keep the mine operating for at least nine years. Scotgold said there is the potential to increase this timespan in the future.
With gold "futures" currently trading on world commodity markets at around £1,400 per ounce, Scotgold is poised to substantially cash in on its investment in a Scottish hillside.
The company recently beefed up its geoscience team with a couple of experienced new recruits – Camborne School of Mines visiting professor Simon Dominy and exploration geologist David Catterall – as it also presses ahead with exploration activity in Northern Ireland.
Chief executive Richard Gray said: "Our objective is to use the cash-flow generative platform which Cononish is expected to provide to build a highly profitable, low-risk gold mining company operating in stable jurisdictions."
Scotgold, with offices in Tyndrum and Western Australia, said underground development at Cononish benefited from the recent arrival on site of a "scooptram" diesel loader, while the first of two new drill rigs is "in transit".
The company added: "With the completion of the critical platform earthworks, concrete works and placement of major equipment items, plant construction is now focused on the building structure – to be followed by the installation and connections of pumps, drives, piping and electrics, and ultimately commissioning."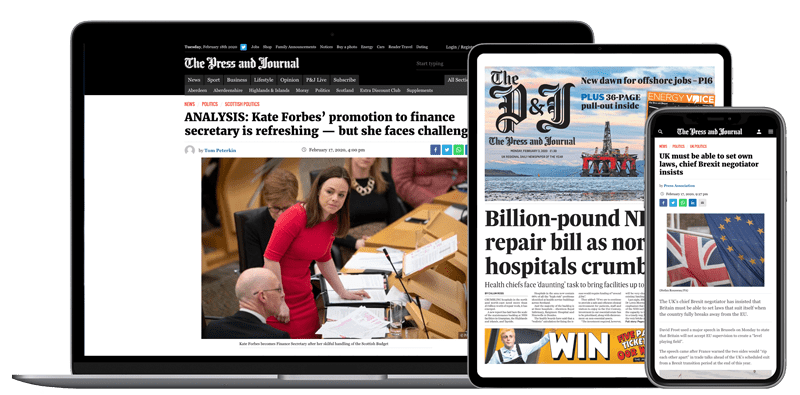 Help support quality local journalism … become a digital subscriber to The Press and Journal
For as little as £5.99 a month you can access all of our content, including Premium articles.
Subscribe