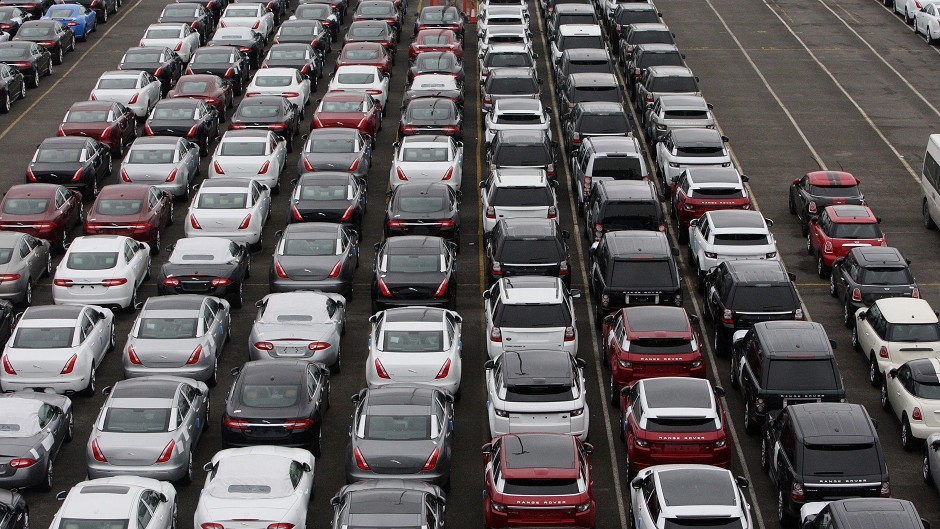 New car sales in Scotland grew to a new record in September, the latest motor trade figures show.
The Society of Motor Manufacturers and Traders (SMMT) said yesterday a total of 41,862 new vehicles were registered north of the border.
It is only a small jump – just over 1% – from the previous month but the new total makes it the best September on record.
The UK as a whole experienced an increase of 5.64%, with 425,861 vehicles registered – up from 403,136 a year earlier.
Scottish Motor Trade Association (SMTA) chief executive Douglas Robertson said: "We are pleased to see an increase in September, which is one of the two new plate months in the year.
"This sales figure is a record for September but it has not surpassed March of this year, which was our best month ever.
"We are now starting to see a levelling-off of the market and I would expect to see the remaining months of the year to show little growth.
"Nevertheless, I think that 2014 will go down as one of the best years for new car registrations that Scotland has seen.
"SMTA members have reported that their showrooms remain busy as consumers continue to seek fuel-efficient new cars, with lower running costs."
Euan Murray, relationship director at Barclays Corporate Banking, Scotland, said motorists were also benefiting from stable residual values, allowing them to trade in their old cars for shiny new models at a similar monthly cost.
Mr Murray added: "While the market is likely to balance out over the final few months of the year, 2014 is destined to be another success story for dealers and manufacturers."
September is traditionally a busy month for car sales because of the new registration plate.
The UK switched to a twice-yearly plate change 15 years ago. Previously, plate changes happened once a year – in August.
Number plates now change in March and September, with consumer demand for the latest plate meaning that these months typically account for one-third of the entire year's registrations.
SMMT chief executive Mike Hawes said: "Demand for the new 64-plate has been boosted by intensifying confidence in the UK economy, with consumers attracted by a wide range of exciting, increasingly fuel-efficient, new cars.
"In the months since March, which saw an 18% jump in (UK) registrations, the growth has shown signs of levelling off as the market starts to find its natural running rate."