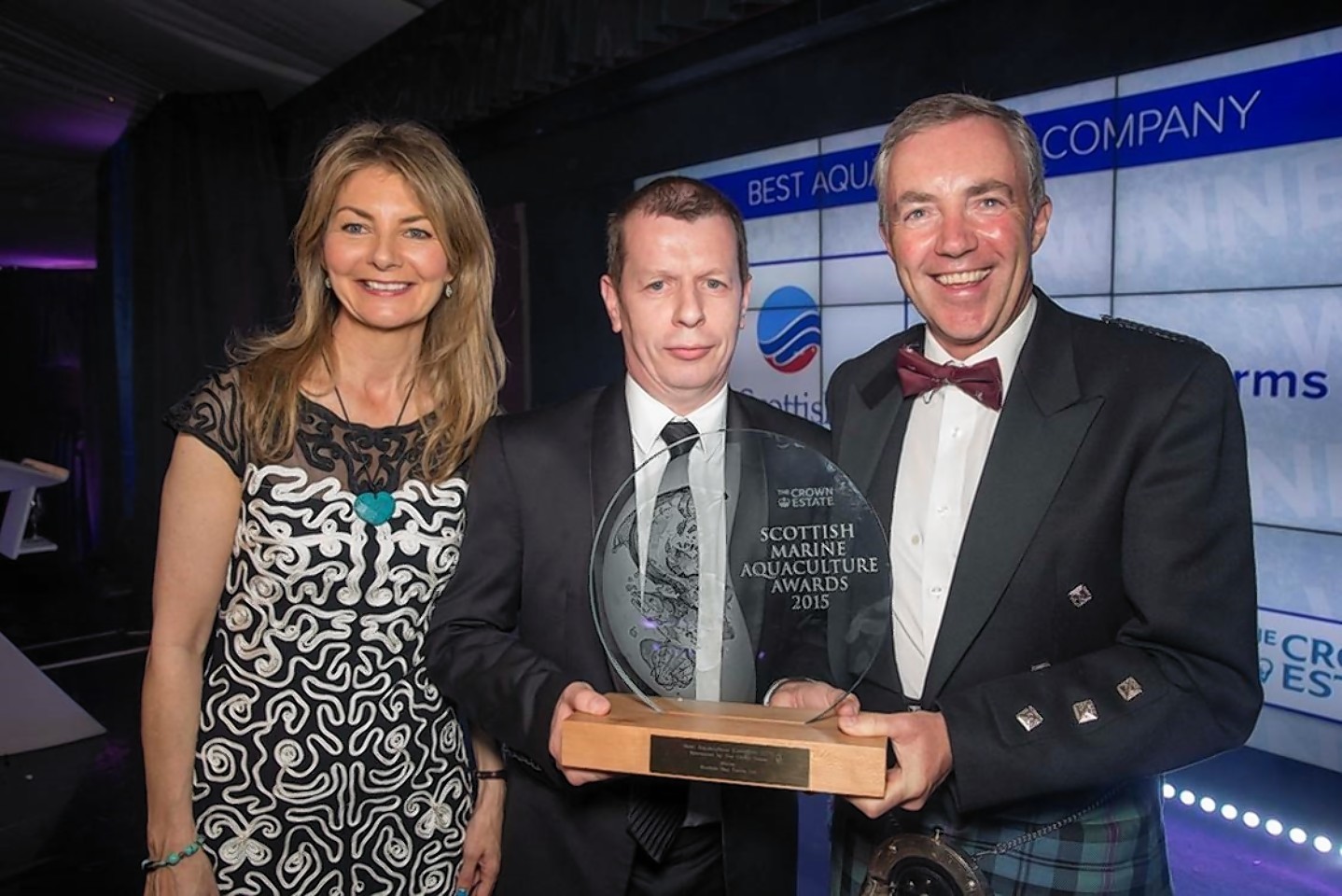 Scottish aquaculture successes were celebrated at awards highlighting the industry's growing contribution to the country's economy.
Some of the biggest names in seafood took their place alongside some of the smaller players making waves in the sector in the winners' line-up at the Edinburgh event.
The Scottish Aquaculture Awards are held every two years to match the industry's production cycles and development of new products and initiatives.
Organised by the Crown Estate, they highlight the achievements of an industry which is economically vital for many of Scotland's coastal communities.
Nominees are chosen on the basis of their high standards of innovation, responsibility in their approach to business, and environmental credentials.
Eight award categories recognise the breadth of innovation and good practice from across the sector, while another honour rewards an outstanding contribution to the industry.
This year's winners include Scottish Sea Farms (SSF), unveiled as the best aquaculture company, and farm manager of the year Rosie Curtis, of Marine Harvest Scotland (MHS).
AKVA Group Scotland came away with the supplier of the year title and Cooke Aquaculture Scotland won the business development award.
Product of the year went to the Scottish Shellfish Marketing Group for its mussel-based ready meals developed for Lidl.
Seafood Shetland's efforts to showcase the value of the seafood industry in the islands – the So Much to Sea marketing online campaign – earned it the community initiative award.
MHS and SSF won the stewardship award for their collaborative approach to an industry challenge. They are involved in a £2million research project to breed wrasse – a type of cleaner fish – to rid salmon of sea lice and support efficient production.
Mara Seaweed, whose seaweed products are increasingly visible on gourmet counters and other outlets, came away with the innovation award.
Judges reserved their award for outstanding contribution to Guy Mace, managing director in the UK for fish-feed firm Biomar.
Crown Estate operations manager Alex Adrian said: "Once again we have been impressed by the quality of entrants and the level of innovation and business focus.
"This year's awards saw more entries than ever before, which is a good indicator of how buoyant the industry is just now."
Environment Minister Aileen McLeod said: "This sector is vital to Scotland's growth, economically and socially, and makes an important contribution to our most remote rural communities which depend on aquaculture as an economic mainstay.
"Scottish aquaculture is already worth £1.75billion to our economy and if sustainable growth targets are met, with due regard to the marine environment, that figure will rise to over £2billion and support 10,000 jobs a year across Scotland by 2020."